WHAT ARE DRIVERLESS CARS?
The automotive industry is exponentially evolving in the realm of driverless cars. As assumed by its definition, a driverless vehicle operates and drives to a predetermined destination without a human operator. It's also known as a self-driving, autonomous or automated car.
Most driverless cars create and maintain a constant map of their surroundings by using technology like sensors, laser lights, GPSs, computer vision, radar, sonar and cameras. Software mechanisms process the map input and plot a predetermined path. The system sends instructions to the vehicle's actuators which control the acceleration, steering and braking. Technology such as object discrimination, hard-coded rules, obstacle avoidance algorithms and predictive modeling help the car follow the rules of the road.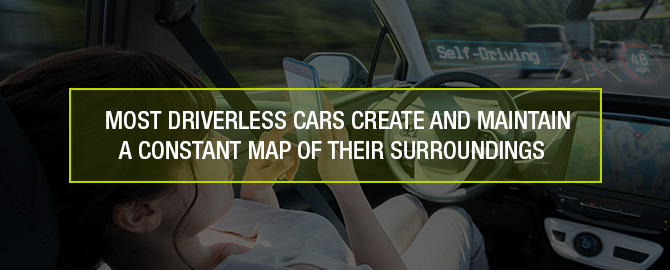 THE IMPACT OF AUTOMOTIVE RUBBER IN AUTONOMOUS VEHICLES
Companies developing and testing autonomous vehicles rely on automotive rubber parts made of LSR. LSR products from SIMTEC Silicone Parts impact the innovative nature of driverless cars not only in the design of parts and components, but also in the manufacturing process. By using our various forms of automotive rubber, OEMs and tier-one suppliers can ensure comfort as well as the correct functionality of their autonomous vehicles.
For instance, on the exterior of vehicles, liquid silicone rubber can be used for airbags, load bearings, vibration suppressors and shock absorbers to improve comfort and the overall driving experience.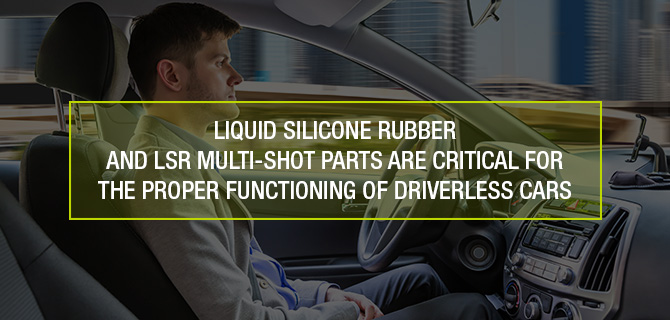 Other advantages of using LSR components, such as grommets for cars, include an increase in performance and decrease in costs. It also allows the cars to meet regulations. Liquid silicone rubber and LSR multi-shot parts are critical for the proper functioning of driverless cars. Applications in which the auto industry can apply LSR technology include:
2-Shot housing with seals
Covers
Door light switches
E-mobility
Grommets
Ignition coils
Key FOB components
LED lighting seals
Plugs
Seals
Sensors
Spark plug boots
Wiper blades activators
Companies can incorporate a variety of critical components for their self-driving vehicles to function at optimal levels. In 2016, roughly 500,000 LSR multi-shot proximity sensors covers were built each day by a company with about 68% market share. As such, about 1.26 billion covers will be produced by 2025. Here's what you need to know about the advantages of using silicone elastomers in driverless cars:
Broad operating temperature range
Low toxicity
Precise design of intricate parts
Tight tensile and tear strength
Because autonomous cars have more electronic components for premium safety and comfort, OEM and tier-one suppliers utilize LSR parts. Benefits of implementing LSR Multi-Shot components are as follows:
Autonomy
Comfort
Enhanced driving experience
Fuel efficiency
Performance
Reliability
Safety
Sustainability
Self-driving cars have more electronic components compared to conventional vehicles, which creates more opportunities to use parts made of LSR. Incorporating our technology into cars can even create further advancements for components such as headlamp seals, soft-touch consoles, structural adhesives, fogless headlamps, wireless options, interior controls and rain sensor mechanisms.