LSR Automotive Solutions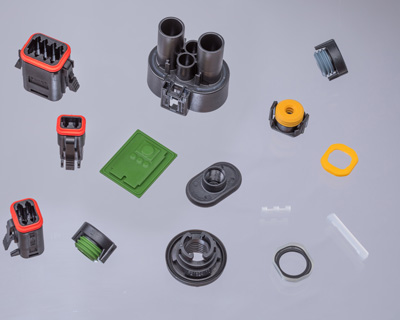 Since our inception in 2002, SIMTEC Silicone Parts has become a global leader in the manufacture of custom injection molded components for the automotive industry. High-performance cars and trucks require LSR gaskets, grommets, valves, O-rings, sealed connectors, single wire seals and other molded automotive parts that must meet high tolerances and precise specifications. We specialize in delivering these high-volume orders for some of the largest automotive industry suppliers in the world.
Self-Lubricating Components
Membranes
High-Speed Data Connectors
Vibration Dampening Cushions
Wiring Harness Components
Sensor Devices
Key FOBs
The automotive industry recognizes the advantages that Liquid Silicone Rubber injection molding offers for automotive parts and components.
The superior durability, high thermal stability, and compression resilience benefits make LSR the superior option — whether you need standalone LSR parts; LSR multi-materials molded components; or LSR molded over a plastic component, metal or other substrates.
SIMTEC has the high-volume production capabilities you need, which makes us the ideal partner for auto manufacturers, and automotive Tier 1, and Tier 2 suppliers.
Life Sciences Products
LSR has the biocompatibility and hypoallergenic features that minimize the risk of an allergic reaction to the end user, and the hygienic nature of the material discourages the growth and spread of fungi and bacteria. Other unique characteristics such as durability, transparency, ultraviolet- and stain-resistance, and the ability to endure extreme temperatures have driven the increased specification of LSR in the medical sector.
SIMTEC offers a variety of processes using a wide range of silicone-based materials to produce hygienic custom injection molded products for use in a large variety of medical and healthcare devices, including: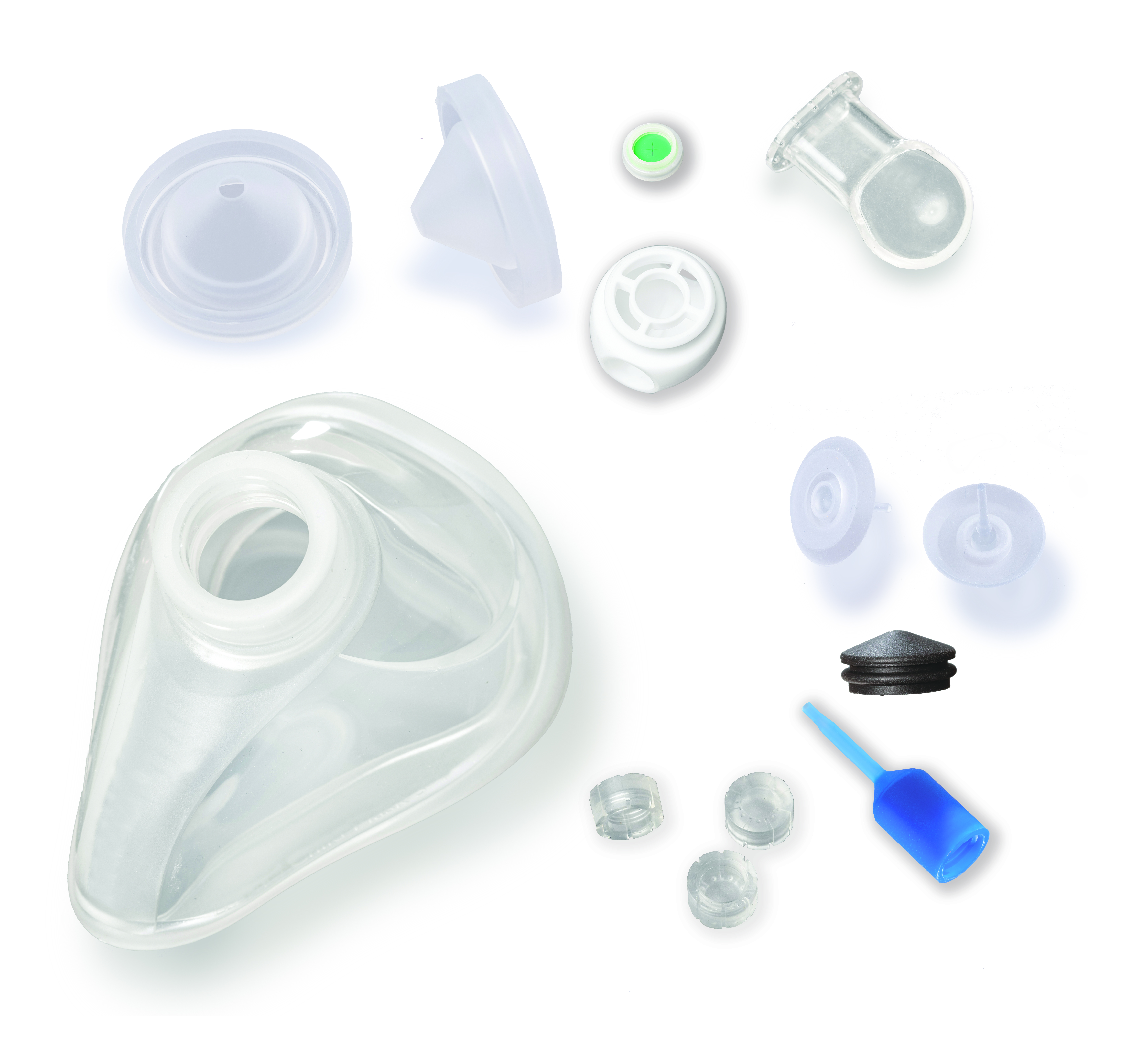 Drug delivery
Fluid management
Surgical hand pieces
Respiratory devices
Wearable devices
Diagnostics products
SIMTEC's experience and expertise in LSR medical injection molding is unsurpassed, and allows us to deliver high-quality components with various complexities and design specifications, reliably and consistently. Our class 8 clean room for LSR and LSR two-shot medical injection molding and inline secondary processes meet the needs of our customers with stringent hygienic requirements.  Certified ISO 13485, ISO 9001, and IATF 16949 quality practices and in-house lab further ensure we deliver the highest quality products with one of the lowest defect rates in our industry.
LSR Components for Consumer Products
LSR offers a broad spectrum of properties and characteristics that are desirable for many consumer products. Liquid silicone rubber is naturally inert and can stand-up to chemicals and cleaning solutions. In addition to being tasteless, odorless, and biocompatible, LSR is also resistant to UV rays, mold and bacteria, and resilient in a wide range of extreme temperatures. This is why LSR gaskets, diaphragms, valves, bellows, sealed housings, and so many other LSR components can be found in a wide range of consumer products that we use every day.
For specific information regarding material and application alternatives, we recommend visiting our technical information page or contacting us directly.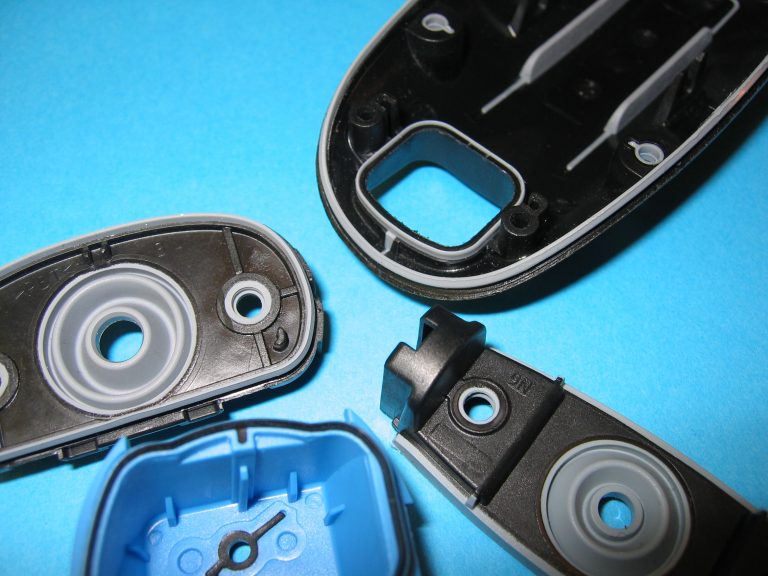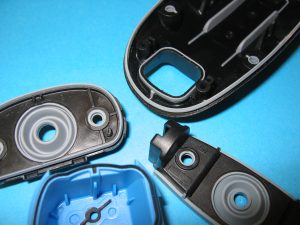 SIMTEC's manufacturing process including high-capacity class 101 molds, fully-automated LSR, LSR multi-shot, and LSR overmolding precision injection molding systems with inline value-added operations are perfectly suited to meet the precision and high-volume demands needed for consumer products such as:
Baby bottles, pacifiers and other food and beverage related products
Dishwashers, gas water heaters and furnaces
Ear buds and hearing aids
Electric shavers and toothbrushes
Shower heads and faucets
Juicers and blenders, and the list goes on and on.
Safety & Specialty Applications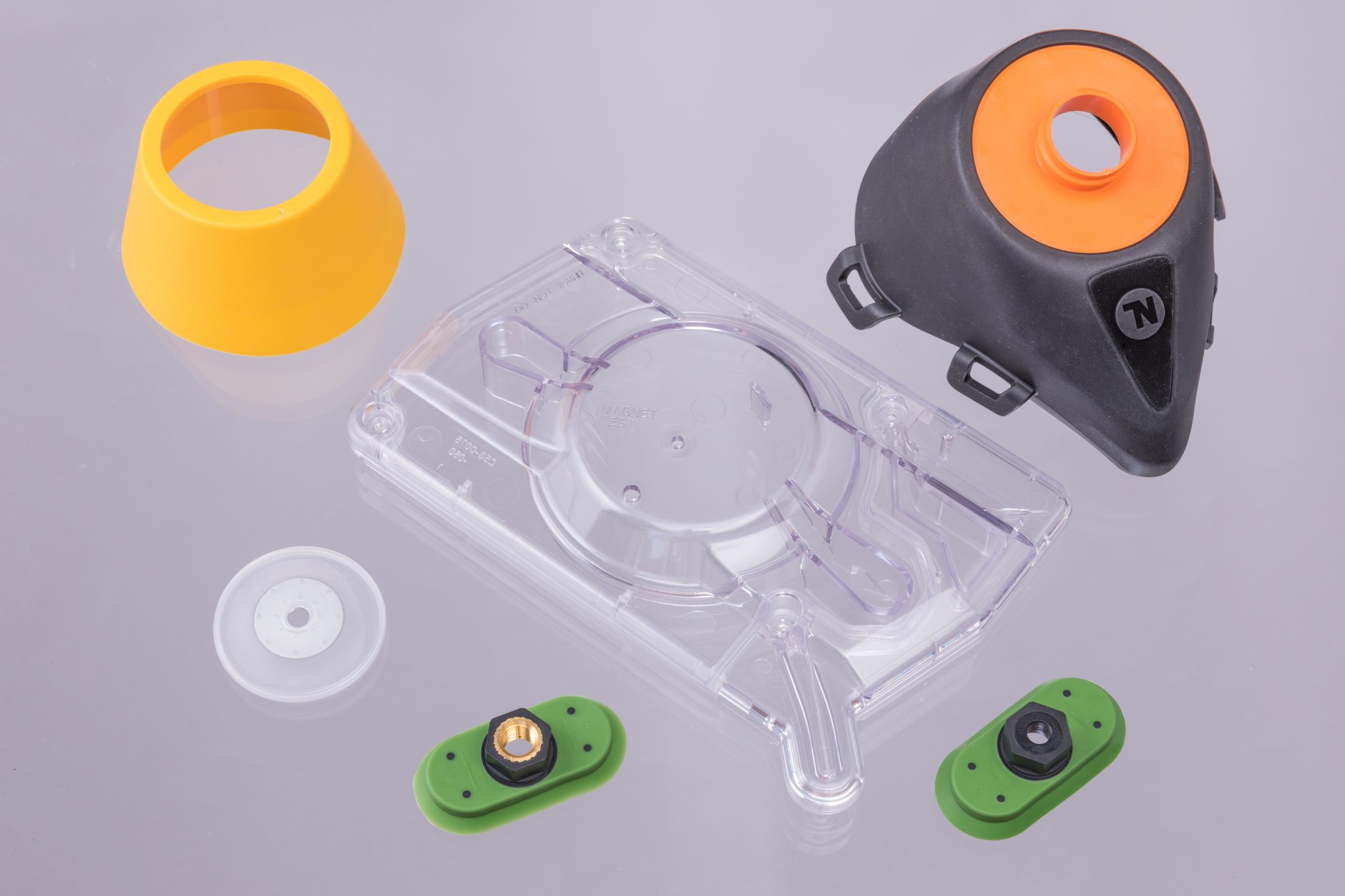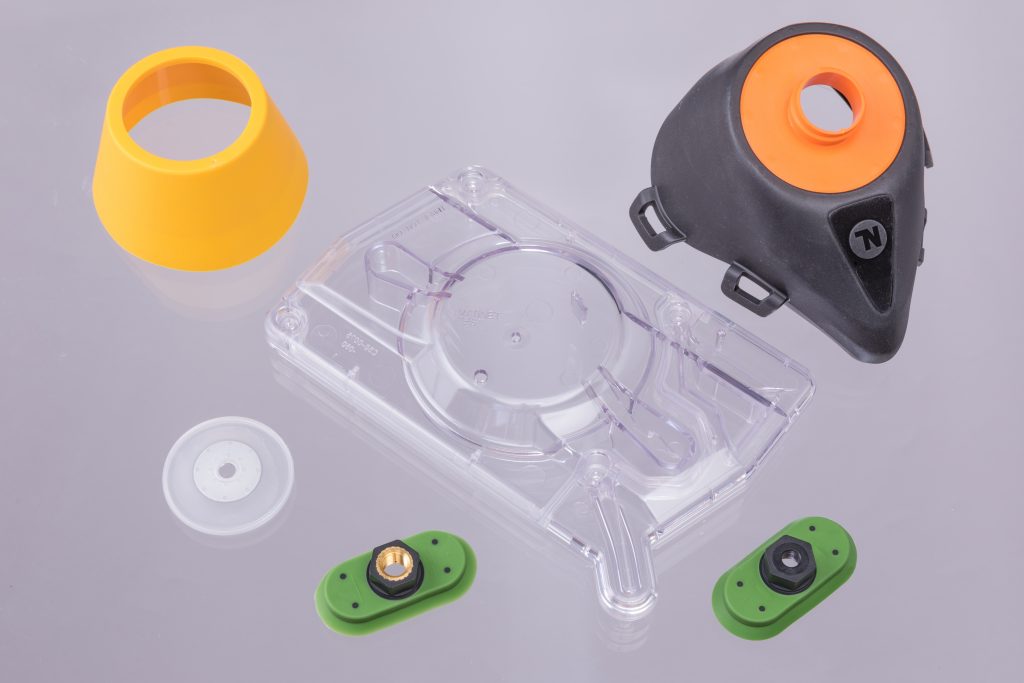 Liquid silicone rubber has all of the attributes — high thermal stability, o-zone and UV resistance, and long term, non-aging mechanical properties — required to maintain dependable performance under the most challenging environmental conditions. These applications include:
Irrigation and Filtration Components
Seals, Gaskets, and O-Rings
Low Pressure Exit, Check, and One-Way Valves
Highly-Sensitive Membranes
Sealed Covers and Housings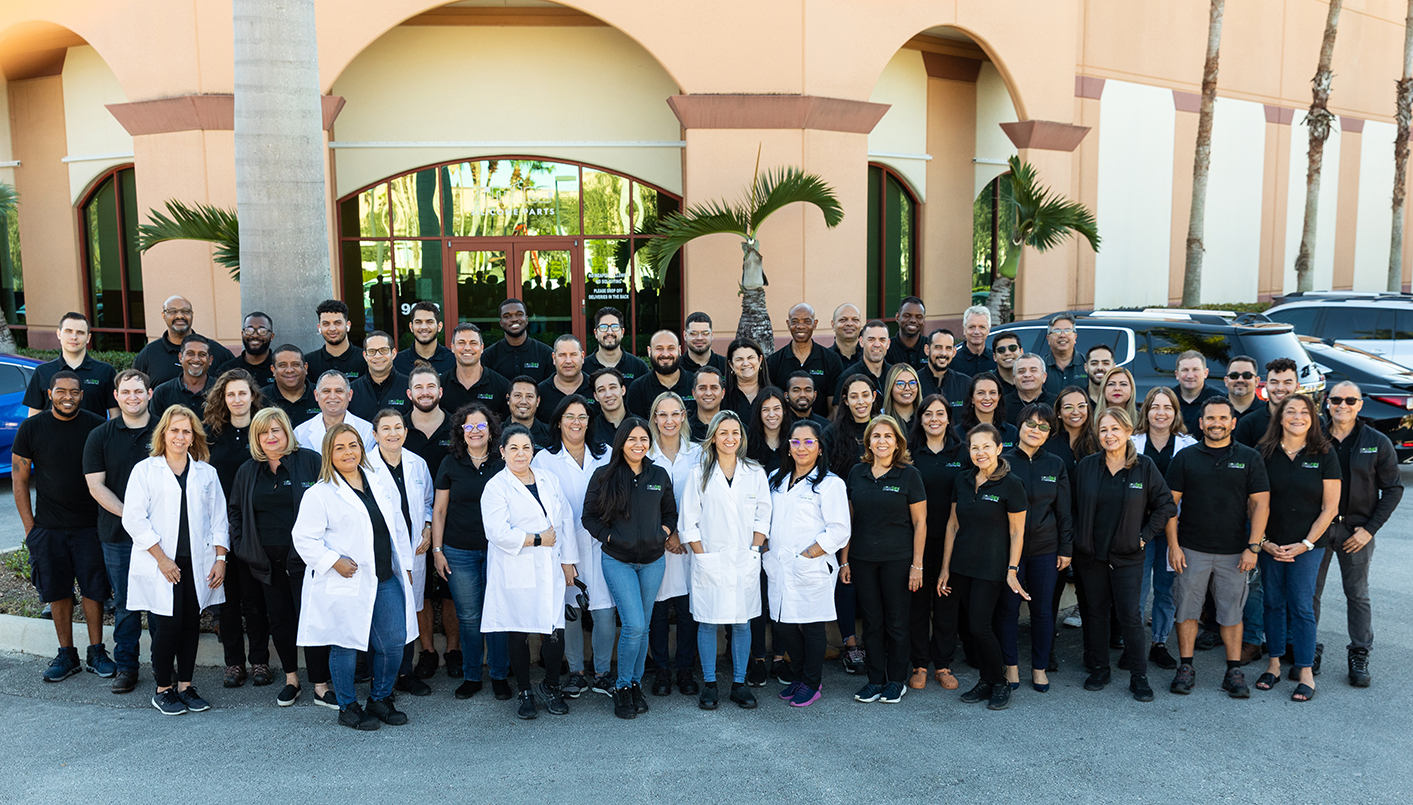 SIMTEC LSR Solutions
SIMTEC's fully-automated, advanced injection molding technology is perfect for tight tolerances, simple or complex parts, and parts that have unique geometries.
From design and prototyping to packaging and delivery, our advanced production capabilities, renowned quality system, and more than a decade of exclusive experience with Liquid Silicone Rubber will offer value-added service at all stages of the LSR/ plastic injection molding process.
Located in Miramar, Florida, with easy access to all major shipping corridors – air, sea, roadway and rail to fulfill domestic and international orders. Our supply chain team works closely with our customers to meet project timelines. Contact a SIMTEC representative today to learn more.
Contact SIMTEC To Discuss Your Project Today
With design flexibility, advanced technology and exceptional quality, there's no better partner to manufacture your high volume Liquid Silicone components than SIMTEC. Contact us today to discuss your requirements.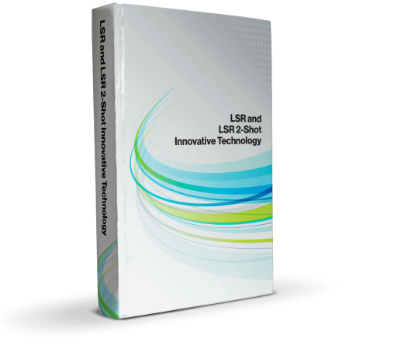 Download our Free LSR and LSR-2 Shot Innovative Technology Guide!
Your Guide to Liquid Silicone Rubber (LSR): The Material, The Applications, The Process
Download the EBook