LSR Solutions for the Automotive Industry
Since our founding in 2002, SIMTEC Silicone Parts has been a key LSR solutions provider to the leading Tier 1, Tier 2 and Tier 3 suppliers in the automotive industry.
As a globally renowned expert in Liquid Silicone Rubber (LSR) and LSR injection molding Tier 1 and Tier 2 suppliers rely on SIMTECs expertise, experience and quality.
Specializing in high-volume, highly–automated production (typically starting at 500,000 units), we custom manufacture LSR single-shot and multi-shot gaskets, seals, bellows, boots, specialty O-rings, valves, sensors, 2-shot sealed connectors, and other components, precision molded to our customers' exact specifications, and to the stringent tolerances required to meet current global standards.
Contact Us For a Project Quote
Liquid Silicone Rubber Automotive Parts
LSR Connector Seals and Sealed Connector Housings
Electric wiring and electronic sensors all need watertight seals that last for the lifetime of the vehicle. These parts must be able to withstand a wide range of cold-to-hot temperatures without detriment to the part's physical properties.
In some cases, LSR parts such as these can be over-molded directly onto other components within the assembly avoiding displacement of the seal ("roll-over") thereby creating a superior seal while eliminating assembly steps and time.
From ring seals, single-wire seals to mat seals, and housing seals to individual inner grommets, these parts are vital to the proper functioning of any vehicle. By employing high cavitation single shot and state-of-the-art 2-Shot LSR (LSR/Thermoplastics) technology SIMTEC has the best solution for the respective connector sealing application.
LSR Wiring Harness Components & Connector Seals
Every electrical component on a vehicle is joined with a connector through a wire harness. Typical vehicles have multiple wire harnesses depending on electrical options. Harnesses commonly found in vehicles include:
Engine Harness
Interior Harness
Frontend harness
Rear-end Harness
Mirror Harness
Trailer Tow Package Harness
LSR Sealed Electric Connectors
Electric power connectors require good seals to properly protect the wiring. The compression set of the sealed connector is also critical, and can prevent problems and disruptions in the assembly process. LSR offers the physical properties needed.  There are a variety of seals serving critical function used throughout the vehicle, including:
Ring or Peripheral Seals
Single Wire Cable Seals or Cavity Plugs
Mat Seals (also referred to as end seals or grommets)
LSR Sealed Sensor Housings & Sealed Electronic Connector Housings
Sealed electronic (data) connectors require good sealing for functioning in different climates. Sensors are used throughout the vehicle including rotational motion sensors, pressure sensors, position sensors, and temperature sensors. Sealed sensors include sealing plugs and sealed housings.
Next-generation sealed connectors are high-speed data sealed connectors. FAKRA connectors are sealed high speed data connectors. FAKRA (Fach Arbeits Kreis Automobil), is a German standard DIN 72594-1 or ISO 20860-1). These are a wide variety of standards:
More than 11 connector standards used in a variety of applications (AM/FM antenna, GPS,…)
Locking features for thermoplastic connector housings
"Poka Yoke" using color coding and guided notches for respective signals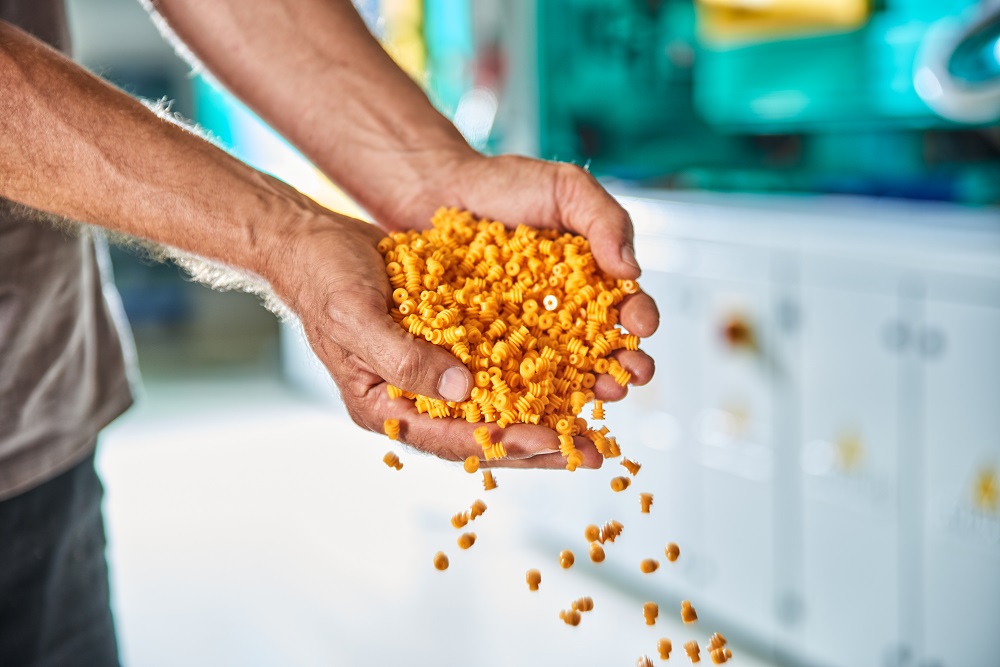 Why Choose LSR for Automotive Parts?
LSR's ability to maintain its mechanical properties in extreme temperatures (with thermal stability from -50 degrees C to 250 degrees C) make it ideal for exterior automotive components. Rubber components in the engine compartment, seals and diffusers in headlights, as well as vibration dampeners in climate control systems are continuously exposed to a vast range of heat and cold temperatures, and water and moisture. Liquid silicone rubber also offers superior elongation, and ozone and UV resistance for gaskets and other components exposed to the environment.
Self-Lubricating LSR for ease of Assembly.
Self-lubricating LSR material is ideal for automotive peripheral seals, single wire seals, and many other silicone seals and gaskets where lubricity is needed for ease of assembly.
For a complete set of specifications, or for more information about the suitability of LSR for your silicone application, we recommend reviewing the technical information page or contacting us directly.
Multi-Component LSR Integrated With Metal/Plastic/LSR
Liquid Silicone Rubber (LSR), 2-Shot (LSR/Thermoplastic) and LSR over-molding processes allow for the integration of multiple parts and materials into one component, thereby minimizing or eliminating additional assembly and quality assurance costs. With the LSR 2-Shot process, LSR is molded directly onto a thermoplastic component in the same mold that the plastic component was produced; primer is not required. In the case of the over-molding process, the substrate, whether it be metal or plastic, is placed in the LSR mold where it is then over-molded with LSR; depending on the materials involved pre-treatments may be required.
LSR Dampers and Noise Reduction Folds
A/C vent cushions and fitted overmolded automotive parts such as air conditioner flaps reduce noise during the impact of plastic-to-plastic surfaces and provide better contact rubber seals. LSR is a good solution for many impact applications and resonance dampers.
LSR Bellows and Protective Caps
Because of LSR's compression set properties, bellows, caps and other repeated use parts will maintain their shape after compression stress, making it ideal for interior or exterior applications. The mechanical properties of LSR materials and the liquid injection molding process allow for efficient manufacturing of parts with severe undercuts.
Whether it is a complex-shaped component or a simple geometry part, high volume parts can be manufactured using the LSR injection molding processes.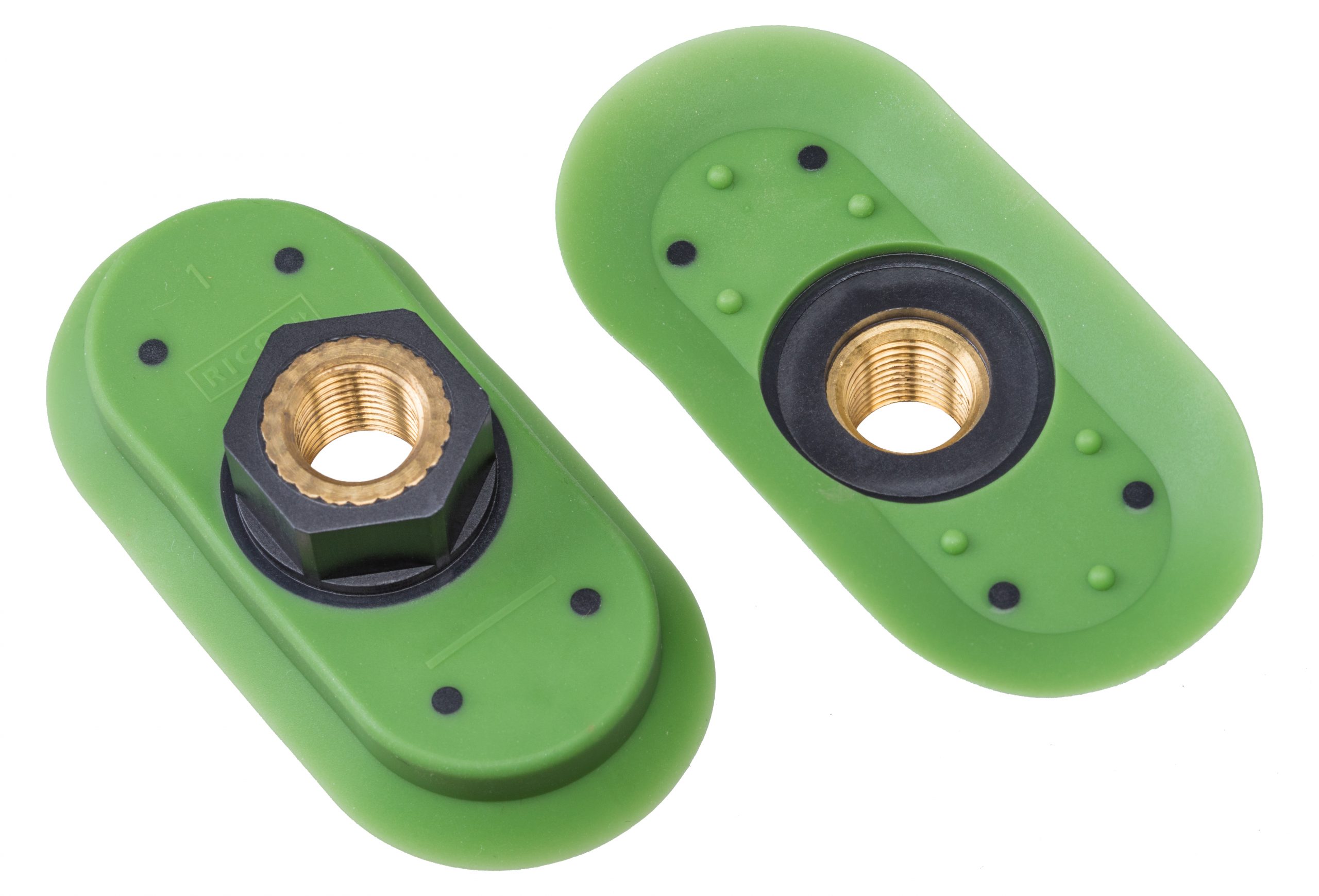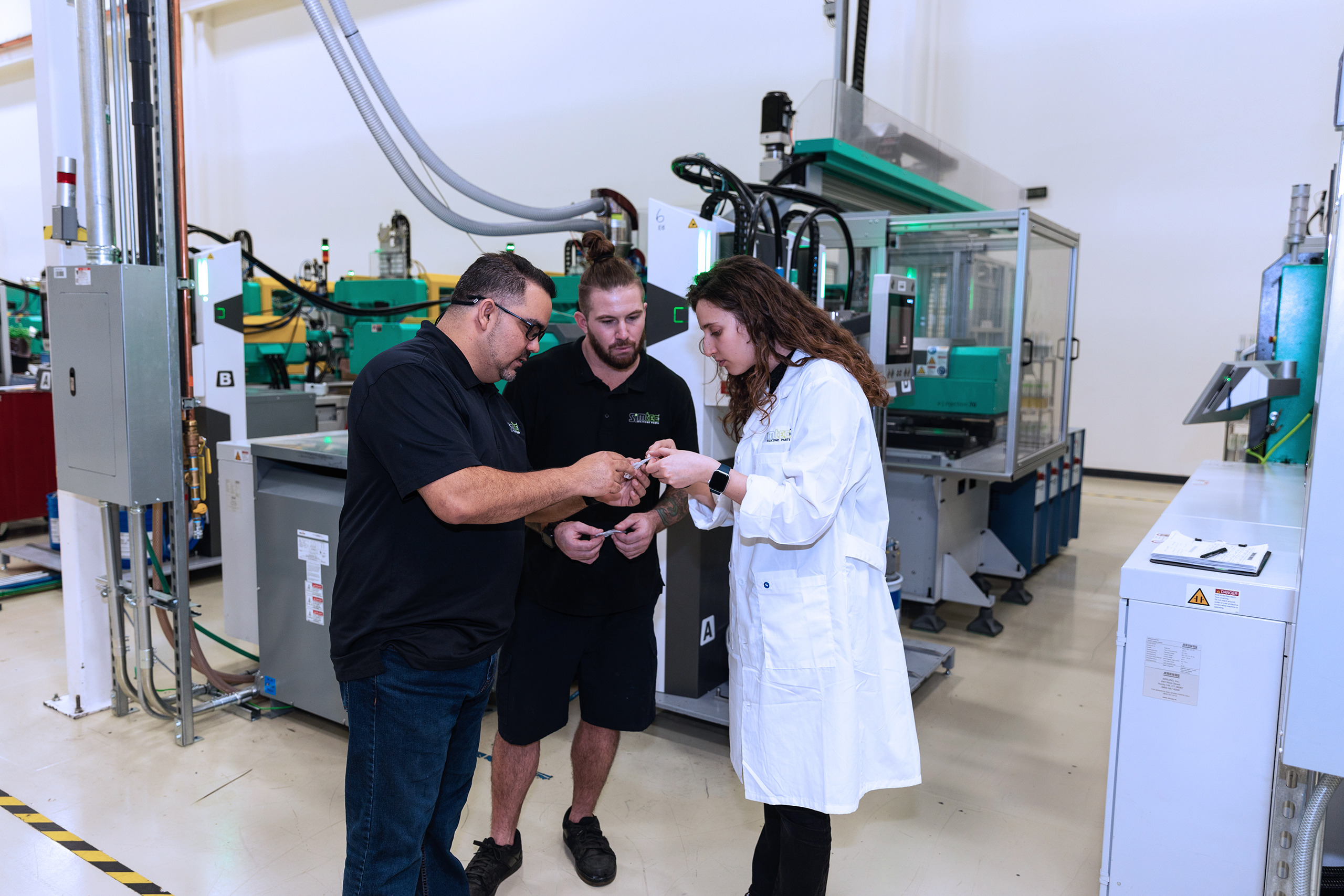 Our Quality Process
SIMTEC provides the exceptionally high-quality, high-yield processes required for automotive products. We are ISO 9001, IATF 16949, and ISO 13485 certified, and we boast one of the lowest defect rates in our industry. With our focus on customized quality systems and fully-automated manufacturing we deliver consistent quality, precision injection molded silicone parts for our automotive customers.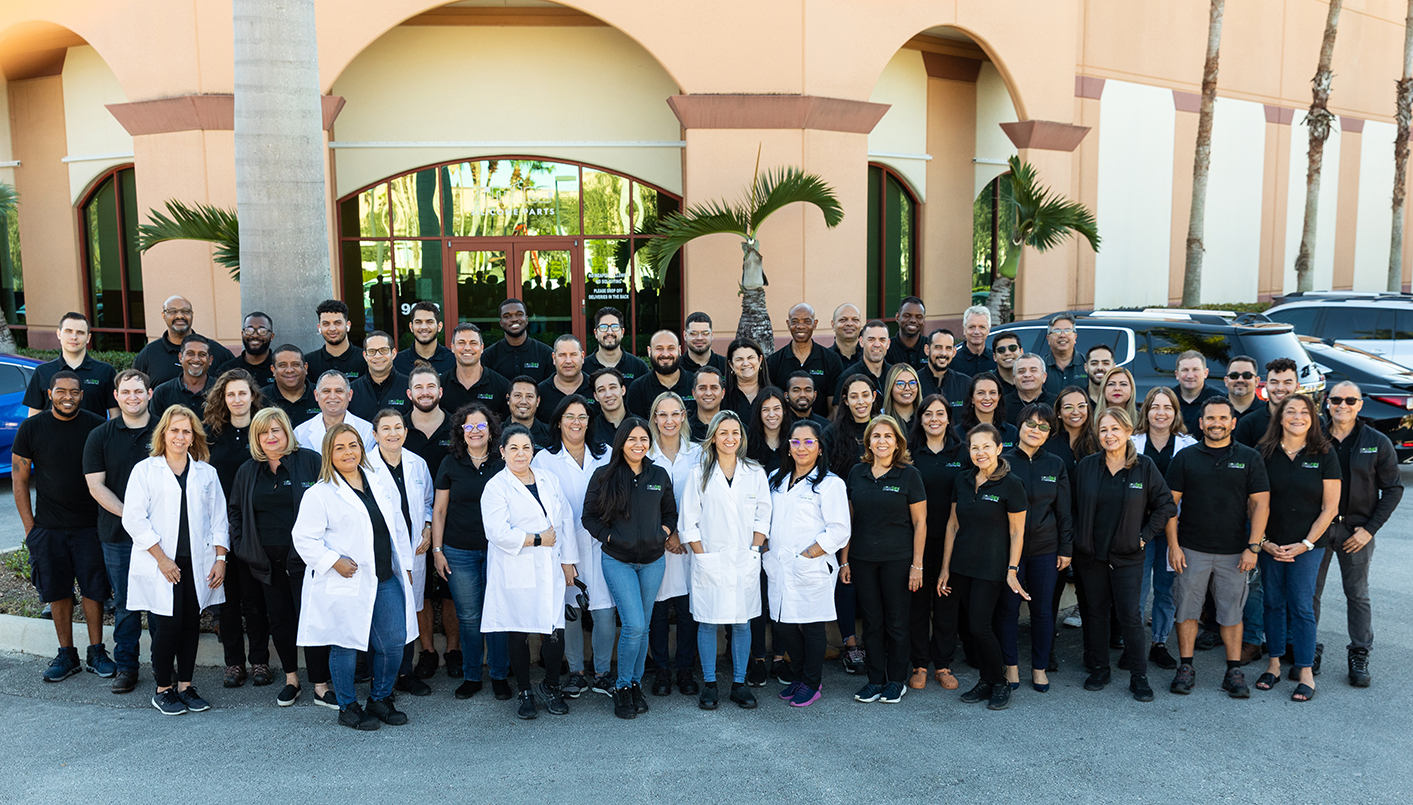 Contact SIMTEC to Discuss Your Project Today
SIMTEC can fulfill high-volume requirements in the millions of custom silicone O-rings, gaskets, seals and other silicone rubber injection molded automotive parts. Because we specialize exclusively in custom solutions, you will get a component that is built to your exact requirements to meet current and evolving industry standards.
With design flexibility, advanced technology and exceptional quality, there's no better partner to manufacture your high volume Liquid Silicone components than SIMTEC. Contact us today to discuss your requirements.