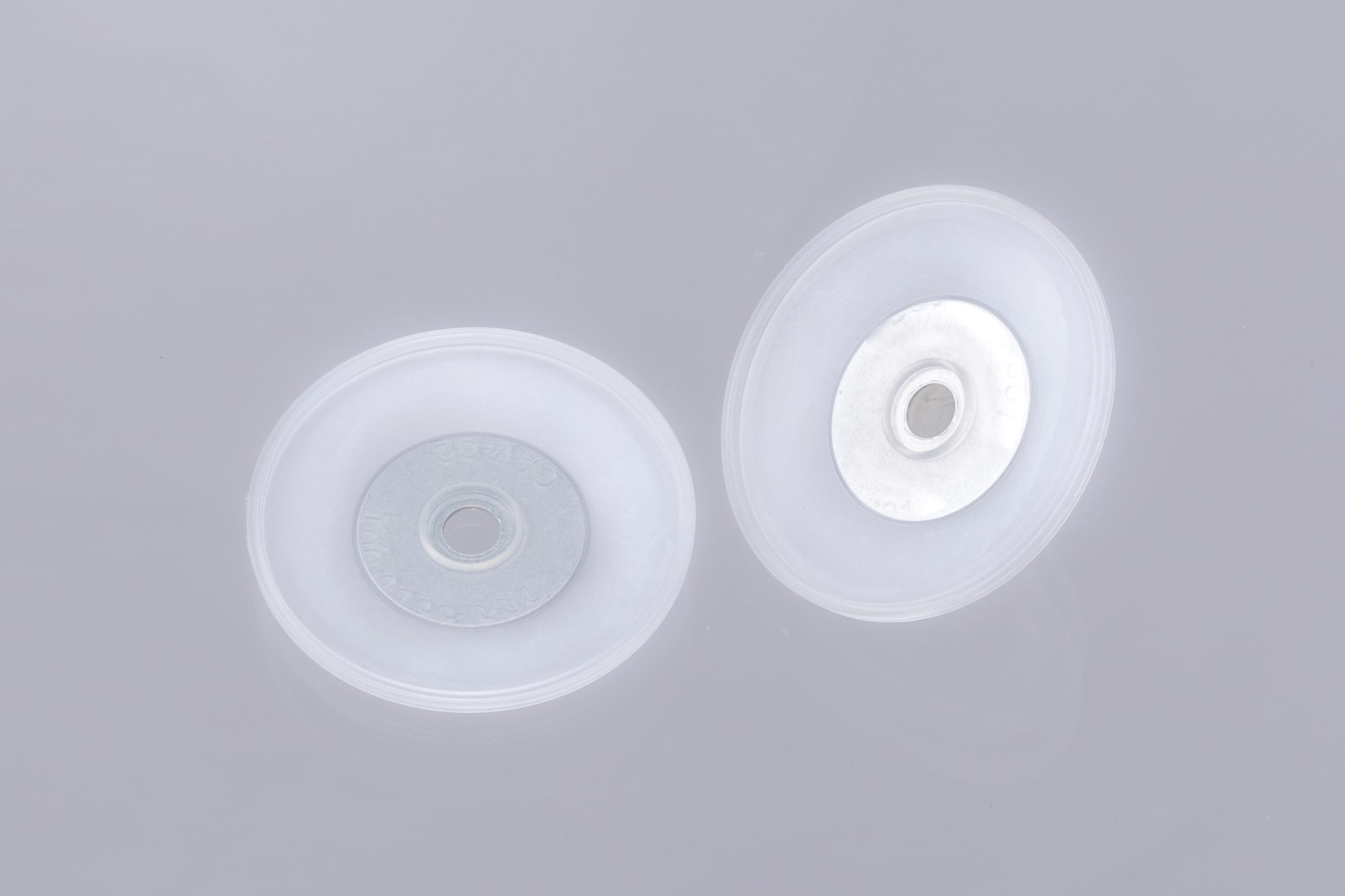 SIMTEC's Overmolding Process
SIMTEC Silicone Parts is a leading provider of produced parts using the overmolding process for major OEMs throughout the world. Our advanced production capabilities, outstanding quality and metrology systems, and two decades of experience with liquid silicone rubber (LSR) components make us an ideal partner for your next project.
We offer value-added services at all stages of the LSR/plastic injection molding process, from design and prototyping to packaging and delivery. Based in Miramar, Florida, we are conveniently located close to several major shipping corridors and can easily fulfill domestic orders as well as globally.
The Silicone Rubber Overmolding Process
LSR overmolding involves covering, bonding, or encapsulating a substrate or finished component with liquid silicone rubber (LSR) during the molding process.
In this process, LSR is injection molded onto a finished part or substrate to form a multi-material component. The thermoplastic part or metal substrate is placed within the LSR injection mold during the molding process to form the dual material component.
The LSR overmolding process involves two steps:
A completed, molded plastic part  or a metal or other substrate  is placed into the mold cavities before LSR injection

When the mold closes, the LSR is injected- filling the cavities and overmolding the plastic or metal part to produce the completed component
When is LSR Overmolding Best?
Overmolding allows for final components to have both rigidity and flexibility for healthcare and infant care applications, or offer ergonomic, sealing, and auditory characteristics for life science, consumer electronics and other products requiring this unique performance pairing
LSR overmolding is preferred over the 2k molding process if the second substrate is an aluminum or stainless steel mass, housing or instrument and molding is not an option.
Overmolding vs. 2-Shot Molding
Both overmolding and 2-shot processes combine two substrates during the molding process to form one multi-substrate component.
In LSR overmolding an LSR substrate is molded over a placed metal mass or a plastic part to produce the multi-substrate component, offering a wide array of substrate combinations.
In a 2-shot molding process both materials are molded in the same process and machine with cavity-to-cavity alignment for superior bonding, and secure precise placement.
Benefits of LSR Overmolding
One of the benefits of liquid silicone overmolded parts and components is that the manufacturing process allows for the use of a non-plastic substrate, such as steel. It is important to note that overmolding is the only way to incorporate materials, aside from other thermoplastics and LSRs, into the injection molding process.
LSR/plastic injection molding is a cost-effective and versatile process used by manufacturers in a large number of industries and applications. From LSR overmolded handles to complex electronic assemblies, there are multiple reasons why rubber overmolding is a good choice for your project:
Benefits & Characteristics from Both Materials: Overmolded components exhibit the characteristics and benefits of both materials – such as rigid and flexible, sealing, and insulating.
Use of Non-Plastic Substrates: Overmolding is the only way to incorporate materials, aside from other thermoplastic substrates and LSRs, into the injection molding process.
Cost and Time Savings: By molding silicone directly onto a metal or plastic substrate eliminates the need for secondary post-molding assembly processes,  saving the associated costs and time for completed assembly.
Design Flexibility: By incorporating silicone rubber it produces parts that are waterproof, airtight, and more resistant to shock and vibrations.
Quality Control: The accuracy and process controls of the LSR molding process yields precision to high-quality, securely-bonded parts.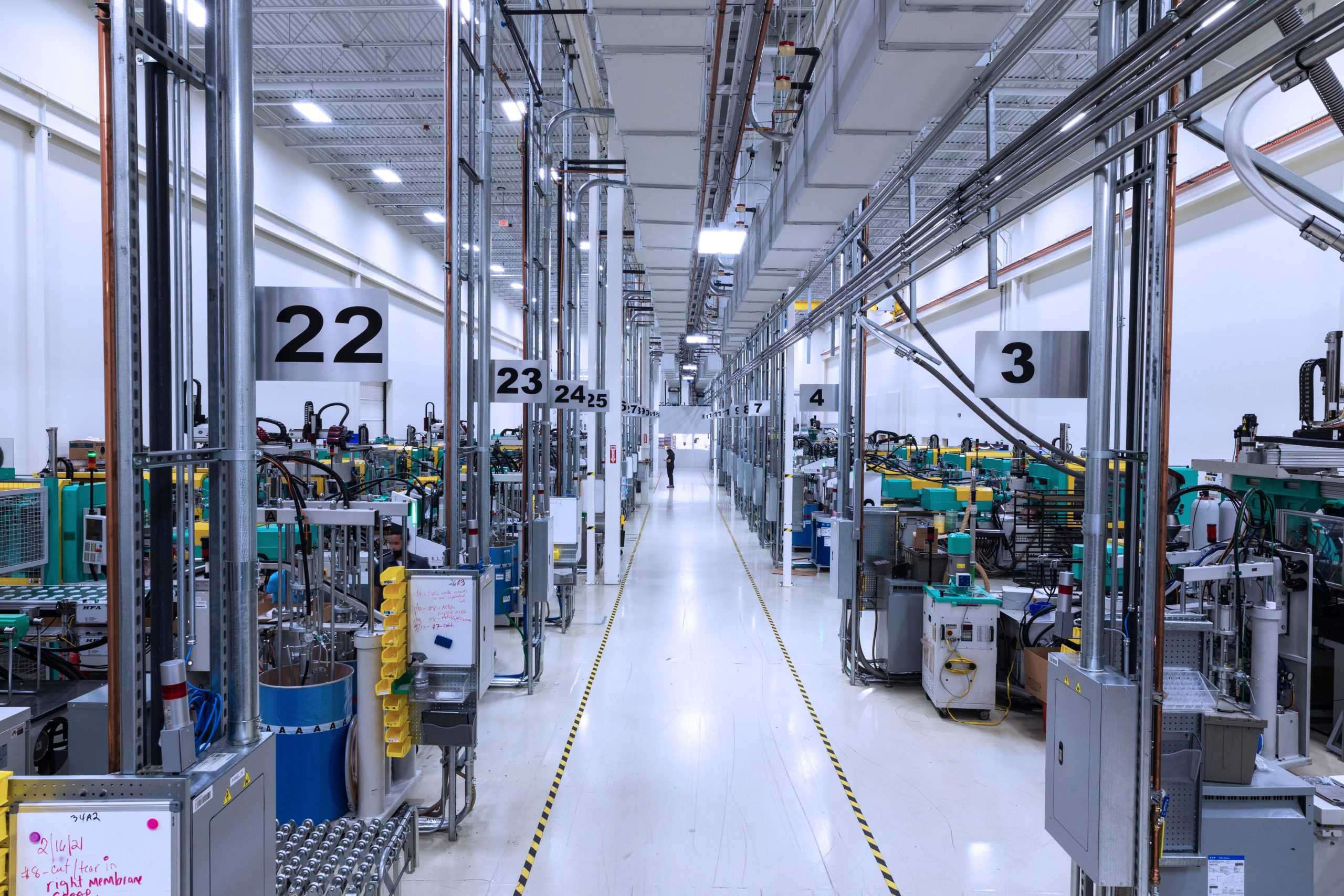 Custom LSR Overmolding Solutions from SIMTEC
Collaborate with an expert who understands LSR overmolding and the different nuances of working with LSR and thermoplastics as well as the appropriate tooling and processes for each. SIMTEC has produced billions of custom silicone rubber overmolded parts for some of today's leading Fortune 100 and Fortune 500 companies.
We specialize in delivering exceptional quality control across large volume orders, and we can customize our QA procedures to meet your specific requirements.
In addition to quality control, every aspect of the LSR overmolding/insert plastic molding process can be customized to produce liquid silicone parts to your specifications. We can assist with economical mold design and development, prototyping, and more. Contact SIMTEC today to learn more about our full list of services.
Contact SIMTEC To Discuss Your Project Today
With design flexibility, advanced technology and exceptional quality, there's no better partner to manufacture your high volume Liquid Silicone components than SIMTEC. Contact us today to discuss your requirements.