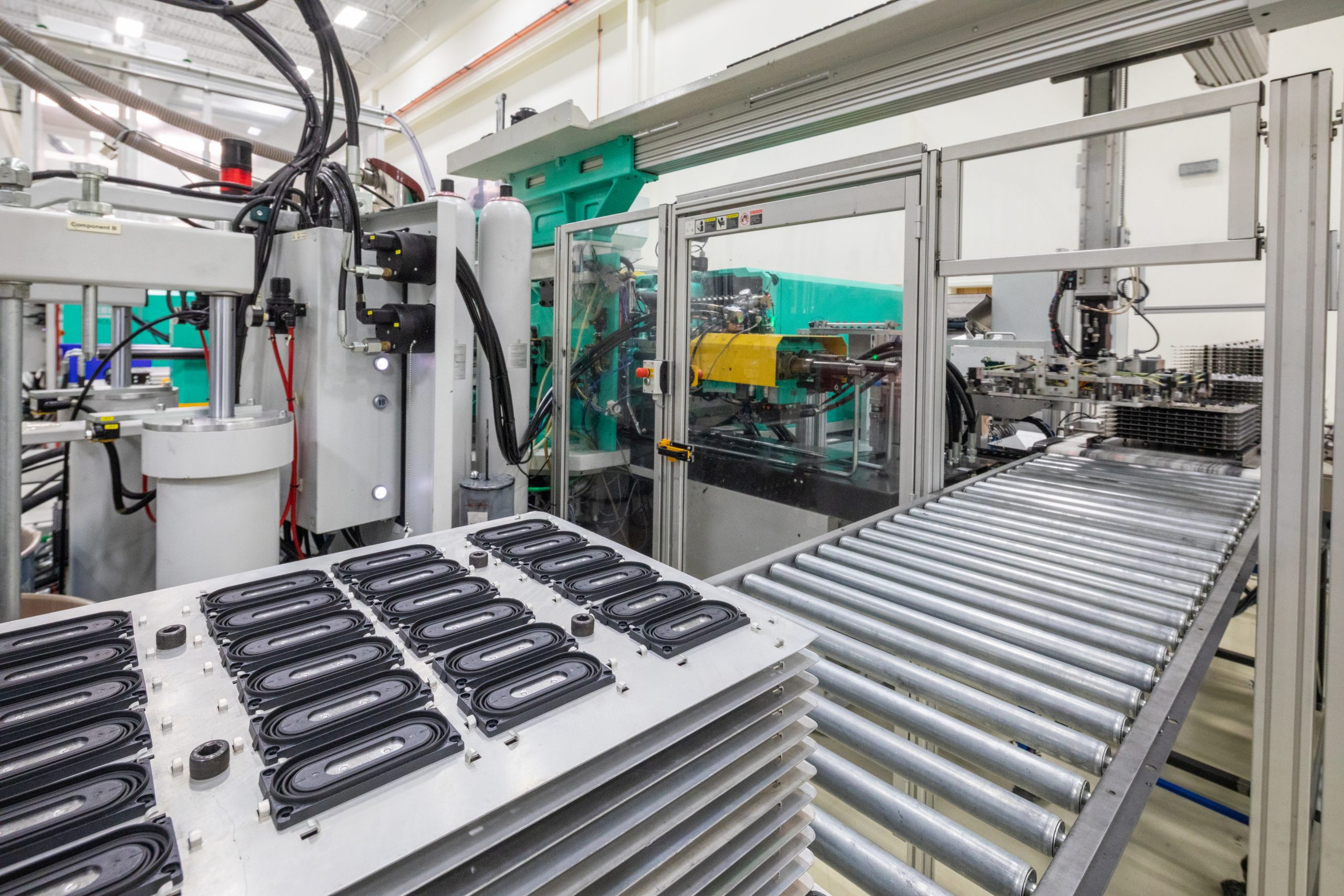 Multi-Shot LSR Injection Molding Cell
We offer a full portfolio of services, including: Design & Prototyping, Production and Value-Added Inline Operations
As a leader and pioneer in the industry, we know LSRs and liquid injection molding (LIM) inside-and-out. Our production process is highly-automated, -stable, and –efficient, and perfectly designed for high-volume production of precision, small and tiny components. 
At SIMTEC, we take a complete systems approach and advanced technology, automation and quality planning are the foundation.  Our engineers and technical team work together to determine the best solution that will meet our customers' product objectives, add value, and that will measure-up to our own internal high standards for quality, efficiency, and productivity.
Design & Prototyping
The process starts with early involvement on the frontend of programs. SIMTEC engineers work closely with customers for a thorough understanding of the component's function and objectives. SIMTEC's years of experience and comprehensive understanding of LSR materials and injection molding allow us to offer our customers design support to achieve optimal manufacturability and part performance.
Often prototypes are necessary and used for a variety of purposes. There are a wide range of prototyping methods available depending on time, cost and quality requirements. 3D print LAM technologies are typically utilized for early stages when a handful of parts are needed. If a small quantity of parts are needed in a short period of time, LSR parts can be produced from cast molds offering improved appearance and functionality. When production-quality injection molded LSR parts are required for final testing, pilot production, and/or while production molds are being built, this is where SIMTEC can best support its customers.
Learn more how SIMTEC offers design & prototyping support.
LSR Molding and Parts Production
Once the part design is finalized, high capacity, fully automated class 101 production molds are designed and built. All of SIMTEC's production molds are produced by its sister company RICO Elastomer, and optimized for SIMTEC's advanced molding technology.
Due to our process stability, quality systems, advanced planning and experienced Team, SIMTEC delivers consistent shot-to-shot quality from the first parts to the last. Our lights-out capable advanced molding technology and automation achieves a highly efficient, accurate and consistent production phase.
Not sure what LSR production method is right for your part? Our engineers will evaluate and guide you in determining the best solution early in the design stage.
SIMTEC also has the ability to meet stringent ISO standards for parts used in medical devices, mother and child care products, biotechnology and others products with hygienic production and packaging requirements.
The following equipment enables SIMTEC to conduct a clean and precise production process:
Material mixing and precision dosing
Fully automated, class 101 high-capacity hardened steel molds
Optimized LSR single-shot, LSR two-shot (2k), multi-shot, and overmolding injection molding cells
De-molding with customized Parts Removal Systems (PRS) solutions for the robotic removal of parts from mold and cavity separation
Inline visual inspection systems with cameras for fast and accurate visual part inspection
Value-Added Inline Operations
In addition to seamless production, SIMTEC also offers value-added operations. By using proprietary, automated delivery systems, the SIMTEC team performs secondary processes such as inline slitting, printing, post-curing, and special packaging. With a stable manufacturing process and a range of post-molding services, SIMTEC is a one-stop-shop for LSR components.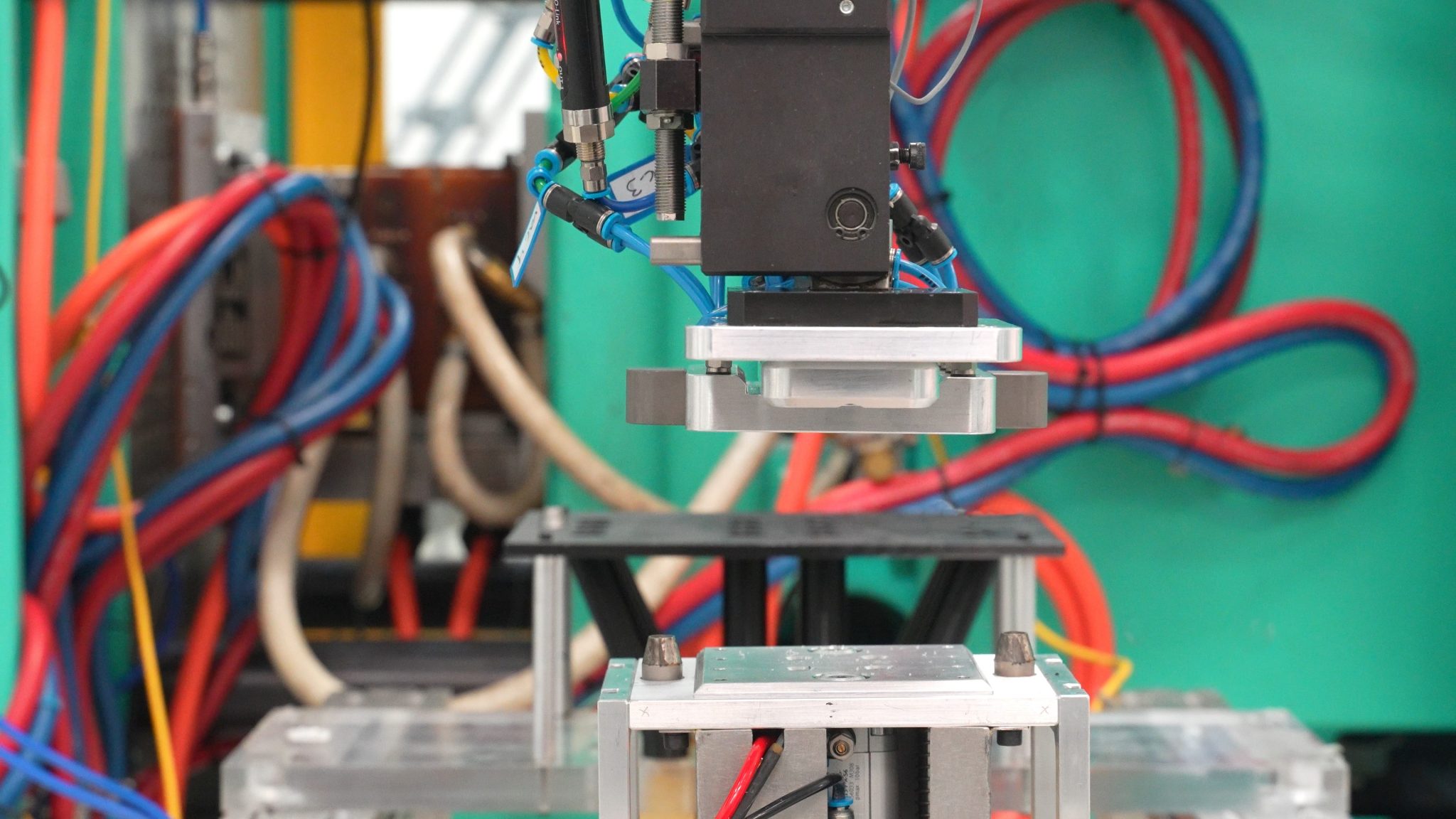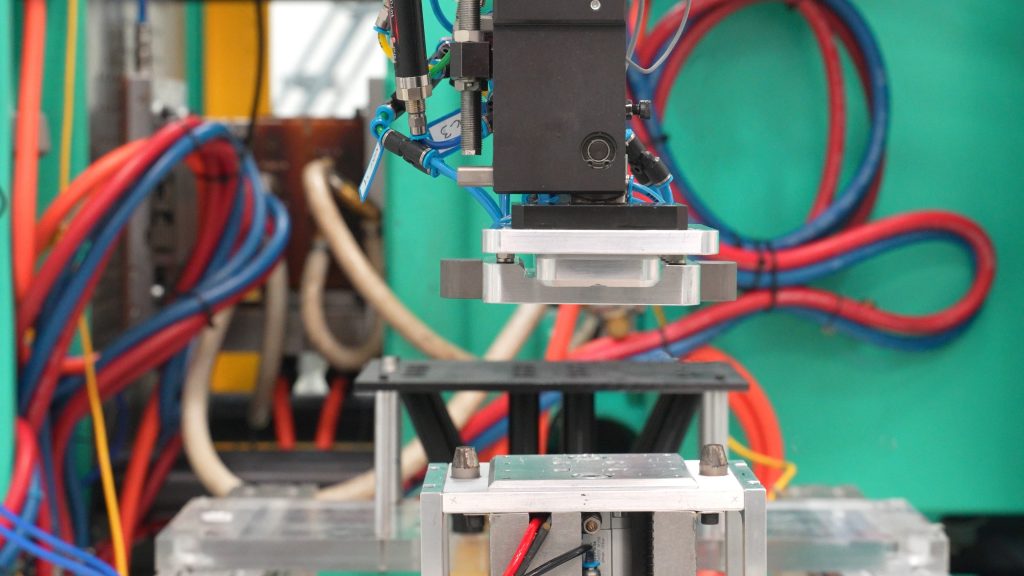 In-Line Slitting
Post-Curing
Functional Testing
Assembly
Special Packing
Laser Engraving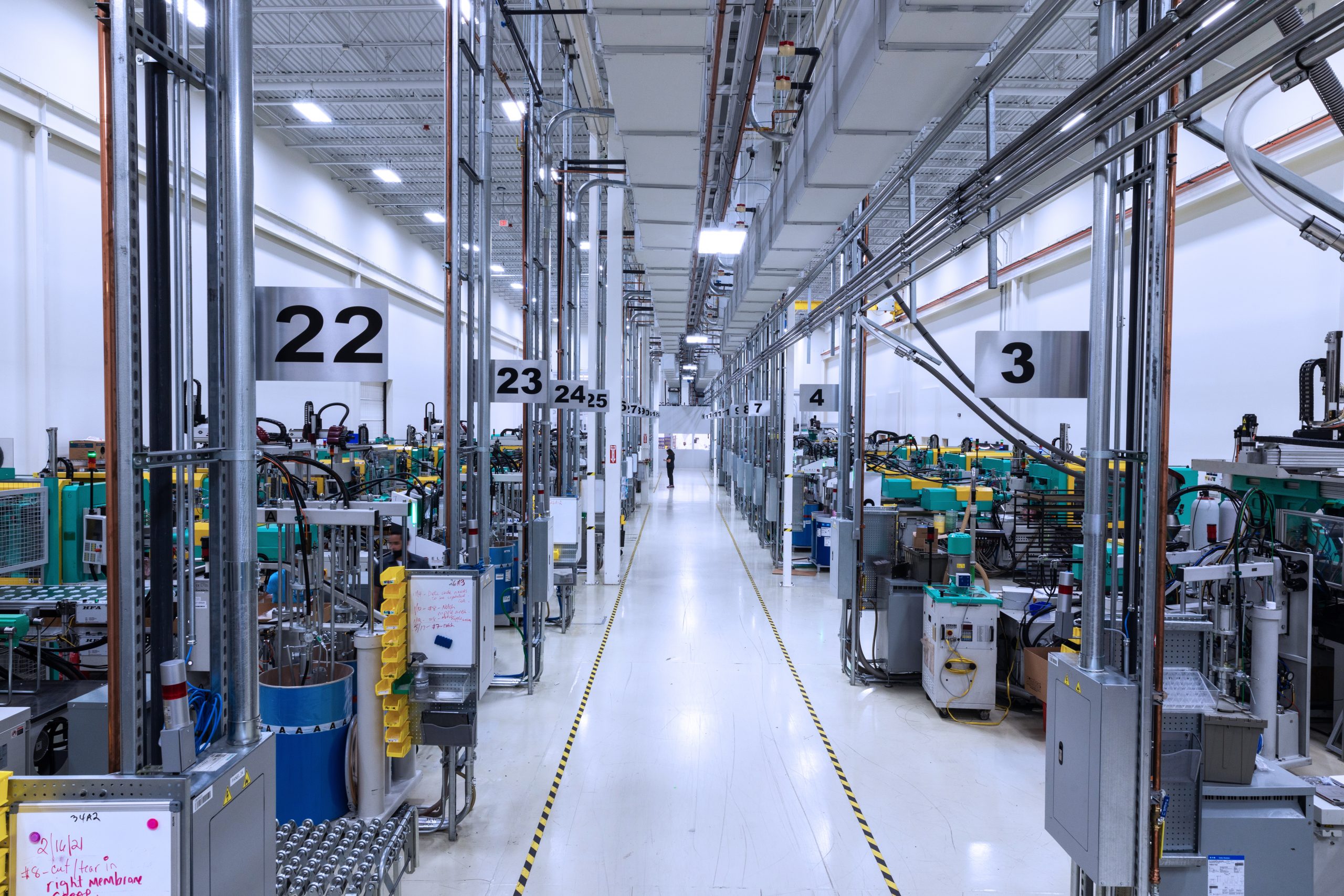 SIMTEC'S Technical Expertise
SIMTEC Silicone Parts is a pioneer in LSR Liquid Injection Molding and has established itself as a recognized leader in silicone injection molding. As small parts specialists, the engineers at SIMTEC have the technical skill to manufacture various small LSR parts, from micro parts weighing less than 1 gram up to small-sized 30-gram components.
SIMTEC offers its customers the highest quality LSR components, service, and reliability that comes from blending a knowledgeable and experienced team, ingenuity, and advanced technology.
Contact SIMTEC today to discuss our capabilities for your project.
Contact SIMTEC To Discuss Your Project Today
With design flexibility, advanced technology and exceptional quality, there's no better partner to manufacture your high volume Liquid Silicone components than SIMTEC. Contact us today to discuss your requirements.