Clean Room LSR Injection Molding Webinar
Webinar Preview:
This webinar discusses Hygienic LSR Molding in clean rooms including:
What are clean rooms?
What are the contamination risk factors & protocols?
Common approaches for clean room liquid injection molding
SIMTEC's hybrid approach
Who should watch?: For all levels of experience | R & D, Design & Product Engineers, MS&T, Manufacturing, and Quality
Presenter: Calvin Pendorf, Head of Engineering at SIMTEC Silicone Parts (USA)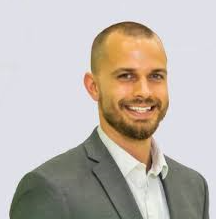 Calvin Pendorf is the Head of Engineering at SIMTEC Silicone Parts where he began as a Project Engineer in 2011. Mr. Pendorf works closely with customers in developing LSR and LSR Multi-Shot molding programs. Mr Pendorf spearheaded SIMTEC's clean room project in 2018, managing the design, specifications, construction and successful launch of SIMTEC's Class 8 clean room with plans for expansion in 2022.
REQUEST ACCESS TO OUR LATEST WEBINAR