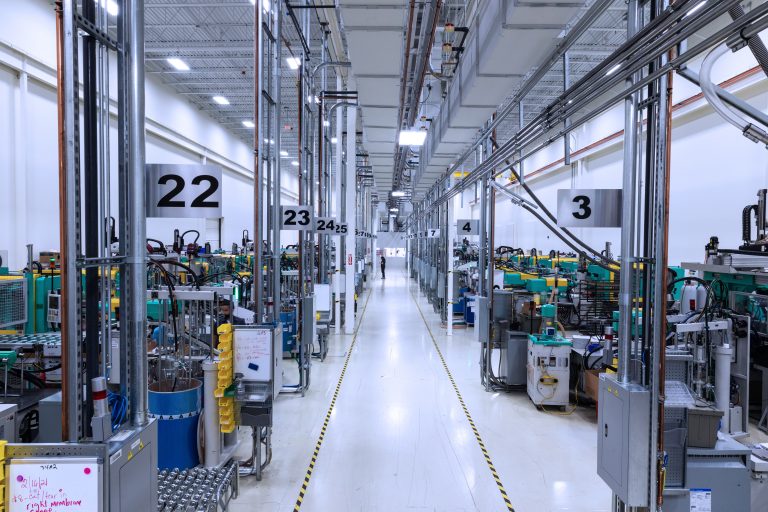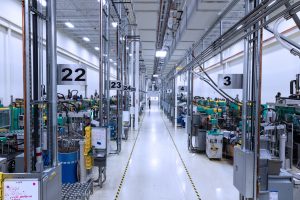 For many companies, from small entrepreneurial businesses to global corporations, the 2008 financial crisis and its subsequent recession proved to be a wake-up call. Management could no longer count on double-digit growth rates to overcome organizational inefficiencies, long cycle times, high inventories, or other issues. Companies that were able to weather the storm emerged with a new mission: become leaner, more efficient and improve quality. In today's increasingly competitive global market, companies are expected to have the flexibility to navigate dynamic business environments, continuously provide high-quality products to their customers, enter new markets, and grow substantial revenue. These demands, paired with pre-existing challenges that all companies encounter, such as financial limitations and increased competition, have forced many companies to re-evaluate their strategies in terms of design, manufacturing, outsourcing, and distribution.
These decisions have impacted all departments and their need to find better ways to manage these massive changes and obtain greater value. Supply chain divisions would do so by dividing functions into small tasks within management thus simplifying operations, cutting expenses and delivering better customer satisfaction. Another example can be found in the manufacturing sector in relation to proper management of controllable cost, raw materials, inventory turn rate, production schedule attainment, and quality management; leading to more readily available opportunities. As an example, APQC, formerly known as the American Productivity & Quality Council, found data showing that firms can reduce controllable cost as much as ten percent just by centralizing part manufacturing.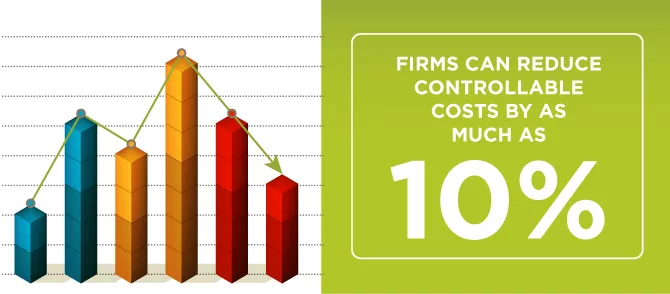 With the many challenges and changes to be taken into consideration, many manufacturers from a broad array of industries including automotive, medical, food services, consumer products, and electronics have made the strategic decision to select the Liquid Injection Molding (LIM) and Liquid Silicone Rubber (LSR) raw material as their preferred manufacturing method for parts, products and devices.
LIM/LSR manufacturing offers a number of advantages over other manufacturing processes that have become too significant to ignore, including:
Mass production capabilities
Production of complex detailed components
Short cycle time
High degradation temperatures
Biological inertness
High strength
Competitiveness with less expensive elastomers
With such cost saving potential, management must seriously evaluate the advantages of centralized manufacturing of parts in order to compete in the global economy and achieve their strategic objectives.
OVERVIEW OF CENTRALIZATION VS. DECENTRALIZATION OF MANUFACTURED PARTS
Collaborating with a single manufacturer makes the entire process of production easier because you only need to validate the processes and capabilities of one company. A single contract manufacturer can handle all of your fabrication needs, as well as other tasks, including:
Product design and development
Material management
Manufacturing
Order fulfillment
Distribution
Seeing your vendors as extensions of your in-house manufacturing operations provides you with operational, financial and competitive advantages that are hard to ignore.
As for decentralization, the arguments for such a method use to center on customization and the high cost of re-tooling. However, advances in materials science, liquid injection molding equipment, and other technology (i.e. robotics) have made such arguments obsolete.
In addition, a decentralized approach that contracts out various products and tasks typically requires a greater upfront investment of capital, time, and other resources, while facing the challenges of product, process, and quality inconsistency.
Many companies in search of lower pricing can no longer afford to have several vendors for their product category.
THE BENEFITS OF CENTRALIZED MANUFACTURING OF PARTS
For many companies, the picture is very clear: centralizing the production of LSR parts has helped them achieve their objective of being a more cost-efficient and effective organization.
As previously discussed, consolidating manufacturers offers companies the chance to work with one manufacturer that can provide high-quality, low-cost components and ship them to any market in the world. This choice also reduces overhead and saves your company a substantial amount of expenses on an annual basis.
Here are several benefits in centralizing manufacturing parts:
Stable contract pricing: By centralizing production of LSR parts, you put yourself in a position to negotiate a pricing contract with the vendor that offers stable pricing for a predetermined amount of time. Price stability helps keep your manufacturing costs down because you know exactly what the materials will cost for a specified production run. This is especially beneficial in fluctuating markets. When you control costs, it puts you in a better position to plan your budget and forecast your financial growth and to then after plan and strategize other aspects of the operation accordingly. Companies that manufacture these types of parts should make pricing stability a key objective.
Lower per-unit costs: Consolidating manufacturing under a single vendor can significantly reduce per-unit production costs because you can leverage equipment or investment over and over, which results in per-unit savings.
Companies achieve economies of scale when they allocate large fixed costs such as specialized production lines and automated distribution systems over a large number of items. In the past, one of the primary arguments was that consolidating manufacturers increased the cost of customization because product changes typically require retooling, which can be very expensive and time-consuming. However, new LSR manufacturing technologies and production processes can augment the benefits of economies of scale while simultaneously decreasing the costs of customization.
Improved material management: Centralization of manufactured parts allows you to work with a single vendor who naturally develops a comprehensive understanding of the needs of your company, production schedule and plans for future growth. Furthermore, working closely with one vendor enables you to efficiently plan material costs for your manufactured products and gain better control over material waste. According to APQC, companies that have a centralized manufacturing process have lower scrap and rework cost, as a percentage of sales revenue.

Production schedule attainment: Firstly, centralized production of manufactured part leads to better forecasting, for you can plan delivery dates months in advance thus ensuring customer needs are met, especially during your traditionally busy periods. Also, consolidation enables the vendor to pass along cost savings achieved by keeping manufacturing lines running on a regular basis. Thirdly, the vendor can also resource limitations that will help improve production schedule attainment. Lastly, if the product is defective, late, or incorrect, you know where the error occur, saving you time and money.
Decentralized manufacturing of your parts, on the other hand, will result in a lower average production schedule, for if only one of your manufacturers falls behind or produces a failure in quality, then a costly and time-consuming domino effect is in place.
Superior quality management: On a daily basis, you will be hard-pressed to pick up a newspaper or listen to a newscast without hearing reports of supply quality failures: major product recalls in the automobile industry, tarnished brand images in the oil industry, and faltering corporate giants. Failures in quality can cripple a business and prove disastrous for companies and their stakeholders. For this reason, quality management has become an issue in boardrooms across the country, and more than ever manufacturers must proactively address supplier quality issues immediately without the delay that can cause irreparable damage to their reputations, their businesses, and their bottom line.
Centralization enables companies to take a greater role in ascertaining product quality, as well as evaluating manufacturing processes such as:
Productivity improvement
Production cost reduction
Compliance with regulations and other necessary procedures
Risk reduction
This type of macro level harmonization produces significant business benefits including higher-quality production, more robust design of products, efficiency, reduced costs, faster time to market, and compliance with all specifications, whether required by regulations or driven by the end-user.
Ensuring quality in your goods from start to finish, from product development to the end user, is mission critical for your organization.
Improved inventory management: For many companies, inventory is regarded as a considerable and visible asset, often the largest asset, on the books. Inventory management is a system that can help cut down on waste and improve productivity, and by centralizing production of LSR parts, your company is able to simplify procurement, reduce waste, save time and shave excess costs from the budget in a variety of ways:
Reduction of purchase orders by consolidating orders
Decrease in shipping costs due to a reduction of vendors and through placement larger orders with your remaining vendors
Reduced lead time through fewer chances of shipping delays
Increase space within your facility, providing you with capacity to receive the amount of inventory you need when required.

Efficient order fulfillment: You can gain both functional and geographical advantages by working with a single manufacturer for centralizing production of LSR parts. Not only does it allows you to standardize your order fulfillment process, coordinate customer orders with distribution domestically and globally, and eliminate any unnecessary warehousing and transportation of finished products, but you do not have to trace the origins of the product's manufacturer as well.
Enhanced product development cycle: By working with a single manufacturer for product design and development, you can eliminate redesigns when you entering a new market with a certain product.
Indeed, by consolidating your design process under a manufacturer you will have the capacity to handle design variations, off-shoots, as well as last minute customizations to meet the particular needs of your customers, regardless of the industry or locality. Furthermore, you can over-design your product from the beginning, with particular specifications, for future potential use or for future integration of extra elements into your core products.
Customer Service satisfaction: Consolidation also saves your company money and time in customer service. By not having to contact multiple vendors for information concerning missed shipments or defective parts, your customer service personnel will become more efficient and able to focus on other core aspects of your operations. It also gives you a single point from which to capture valuable data and receive reports on the manufacturing process.

CHOOSING THE RIGHT CONTRACT MANUFACTURER
A single contracted manufacturer provides you with numerous advantages of centralized part manufacturing that is difficult to achieve with multiple vendors. Instead of scattering your resources and monitoring several contracts, you can concentrate your resources and ensure your parts fall exactly within your specifications. Additionally, you can reinvest the time and money you save by not having to oversee several contract manufacturers into optimizing your business' production and improving product quality or other aspects of your operations.
When conducting due diligence in determining whether centralizing production of LSR makes sense for your company, make sure you have a clear understanding of the selection criteria you need to evaluate a potential partner. Also, though your operations/manufacturing may take the lead when sourcing contracts, make sure you include major departments such as quality control, engineering, research and development, finance, and product management in the discussions.
While the following is not a comprehensive list, here are some important inputs you should include in your discussion with prospective candidates early on in the process:
The range of products produced
Materials knowledge and management experience
Quality control system
Strategic fit with your organization
Financial health
If you have incurred operational issues with other contract manufacturers, fallen behind schedule for a product launch or have other pressures looming in the background, do not allow your frustration to force you into making a selection of a contract manufacturer prematurely. This is a strategic decision that requires a systematic process to ensure you make the best choice for your organization. Keep in mind that the company you select will function as an extension of your company, so choose wisely.
If you have questions about LSR product manufacturing or you would like a quote, contact a SIMTEC representative today.