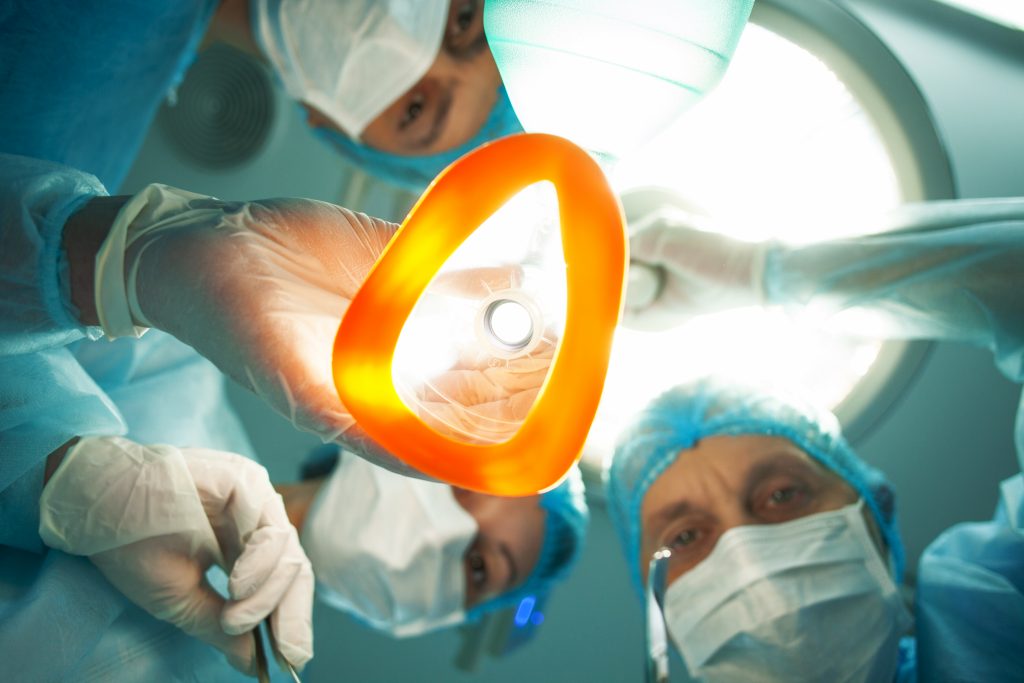 The shortages of raw materials, equipment, and labor are having a global impact on manufacturers up and down the supply chain.
Because of these shortages – prices are increasing, lead times are extending, and suppliers are consolidating. Manufacturers that are not able to withstand these prolonged adverse conditions are closing their operations and leaving their customers scrambling.
Navigating through these turbulent times can be challenging and requires taking actions to minimize supply disruption. To help improve your ability to mitigate supply disruptions for you and your customers, a strategy is needed that includes: long-range planning, refined forecasting, long-range orders, contingency plans, and collaborating and partnering with suppliers across all tiers.
Why Are There Shortages?
Demand is increasing (and is projected to continue to grow), surpassing production and supply levels. These disproportionate supply and demand conditions are leading to material shortages, lengthy delays, and strains on supply chain partners.
Some of the current factors surrounding this shortage include.
A surge in demand: Because of the design flexibility and property benefits of LSR, product developers are choosing LSR when designing their medical, automotive, consumer and industrial products. This increase has led to the rise in demand of liquid silicone rubber.
Logistics and workforce challenges: The COVID epidemic has greatly affected global manufacturing and shipping across industries. The impact of labor shortages, reduced output due to shutdowns, and reduced staffing has been significant. Many manufacturers have struggled to maintain production levels, let alone increase them to meet rising demand.
Reduced supply of raw material elements: Silicon metal is a key raw material used in making silicone. The leading producers of silicon metal worldwide are China, Norway and Brazil. According to a recent Bloomberg article, production cuts of silicon metal in China have forced some companies to suspend or reduce their production of silicone products. The reduced supply of this raw material element has further affected silicone supply issues, impacting suppliers of silicone-based materials, manufacturers of silicone-based components, and end products.
Packaging and shipping-related products: In addition to silicone material shortages, materials used for shipping products are also in short supply and are further contributing to supply chain woes. Cardboard and paper products used for packaging and shipping containers are impacting transportation costs.
Price increases: As raw material costs increase so do prices. Global procurement intelligence providers predict an increase in silicone prices to last until higher production can offset demand. Shortages combined with rising fuel and raw material costs are having a direct impact on supplier costs resulting in price increases up and down the supply chain.
Supply and demand changes make it necessary for manufacturers to seek solutions to the supply chain issues affecting their LSR parts. Communication and partnership among manufacturers, suppliers, and customers will become essential to effectively meet customer needs.
How to Maintain a Consistent Supply of LSR Parts During Shortages
To reduce the risk of disruption in your liquid silicone rubber components supply, your choice of supply chain partners can make a big difference.
In times like this collaboration, transparency and adaptation are vital.
Consider these guidelines and strategies to minimize your vulnerability:
1. Consider Alternate Materials for Added Flexibility of Supply
Multiple LSR material choices gives your LSR parts supplier options and the flexibility to choose between materials based on material availability and lead times. Specifying alternate materials on your part design files allows your molder the latitude to offer the best solution and may result in the difference between keeping your production lines up and running or shutting down for lack of parts.
2. Leverage Forecasting and Long-Range Orders
Manufacturers must ensure they have sufficient supply required to meet orders. A sound supply chain strategy includes forecasts and long-term orders to provide manufacturers with the information they need to anticipate and secure the material required to meet your production requirements.
With meaningful forecasts, your molding supplier can gauge their inventory levels and ascertain available raw material supply availability. Once orders are placed it allows your manufacturing partner to take action. When firm part orders are placed in advance it provides your molder the ability to place its orders to secure the material and volume needed to meet your orders. Long-range orders are especially important with lengthy lead times and when orders are pushed out by material suppliers due to lack of material.
Long-range forecasts and orders provide these benefits.
Better production and inventory management: The LSR supply chain has a great deal of uncertainty, and volatile supply and demand could drastically impact inventory. Long-range forecasting and orders help ensure manufacturers have the stock they need.
Improved customer satisfaction: The LSR manufacturing silicone shortage is a challenge for manufacturers, suppliers, and customers. Transparency, collaboration, meaningful forecasts and firm long-range orders improve planning thereby lessening the impact of strained supply chains.
With the lengthy and ever-changing material lead times and limited and uncertain supply, it's imperative for suppliers, manufacturers, and customers to work together as partners and maintain open and transparent communication.
3. Balance Local and Global Supply
Every supply chain is vulnerable to risk. However, companies can use different strategies to mitigate that risk and safeguard their operations from specific possibilities. Diversifying your suppliers is an essential consideration for protecting your LSR parts production against delays. With supply and demand issues already weakening supply chains, it's wise to have a balance between domestic and global suppliers.
Over the past several years, manufacturers have sought to lower their manufacturing costs and in some cases have turned to offshore suppliers offering lower prices. Tariffs, changes in political policies, and other factors can change and turn quickly. For instance, China's silicon metal production cuts would be disastrous for a company sourcing its silicone material or silicone parts primarily from that region. If you choose to source with overseas suppliers, it is a prudent strategy to consider balancing your supply with domestic sourcing
European and North American suppliers are often the preferred partners for purchasers of bulk silicones since these suppliers have more production capacity than in other regions. Both are also home to many reputable precision manufacturers known for their advanced automation and technology.
When working with manufacturers outside the North American Free Trade Agreement, you might encounter some challenges:
Communication: NAFTA aims to strengthen trade bonds between Canada, the U.S., and Mexico. Enhanced communication among these parties is a cornerstone of the trade agreement. Suppliers outside this agreement have less framework for communication.
Transparency: NAFTA requires transparency between parties to facilitate free trade. Partnering with suppliers outside NAFTA might provide less openness.
Patent protection: Patent protection of intellectual property rights is another important factor for consideration. . US patents for instance do not offer protection in other countries.
Tariffs on goods from China: The average United States tariffs on Chinese exports remain at 19.3%. It's essential to consider the impact of tariffs before selecting a supplier. Tariffs and foreign policies can add to the impact created by shortages and price increases.
4. Choosing Established and Stable Supply Chain Partners
Your suppliers are crucial to your company's success. Difficulties will inevitably arise, especially with such widespread LSR supply chain challenges.
A solid supply chain partner works together with you to develop solutions and strategies for your success. When choosing a partner, suppliers that have certain qualities are good indicators of their ability to handle issues efficiently.
Consider these offerings when choosing a supply chain partner:
Quality, Price and Value: You want to partner with suppliers who may not be the lowest price but that provide the best value. Reliability, consistent high quality and the production capacity to meet your needs throughout the life of your project are deliverables that add value and can result in a lower total project cost. A supplier that can perform multiple operations shortening your supply chain also adds value and lowers your costs. Look for suppliers who provide the quality you require, meet your product requirements, add value, and meet your budgetary requirements.
Stability: Stability is essential for any supply chain partnership. Look for suppliers that provide supply availability despite ups and downs in the market. A supplier that works effectively with you and can withstand lean times is invaluable.
Experience: Established suppliers have years of experience handling all kinds of challenges, from logistics difficulties to supply chain disruptions. When you find a supply chain partner with the structure and experience that can lead you through unfamiliar situations, you've found a powerful ally.
Customized Solutions: Each manufacturer and each product has unique needs. Your suppliers should work together with you to provide a customized solution that will meet your specific needs. This may include customized manufacturing technology and automation, and custom quality strategies that include testing and inspections assuring the parts delivered meet your specific requirements. Your supplier must also be able to adapt and adjust to growing product demand, or to market changes. Look for supply chain partners that can support changing requirements and market conditions with tailor-made solutions.
5. Analyze Cost vs. Value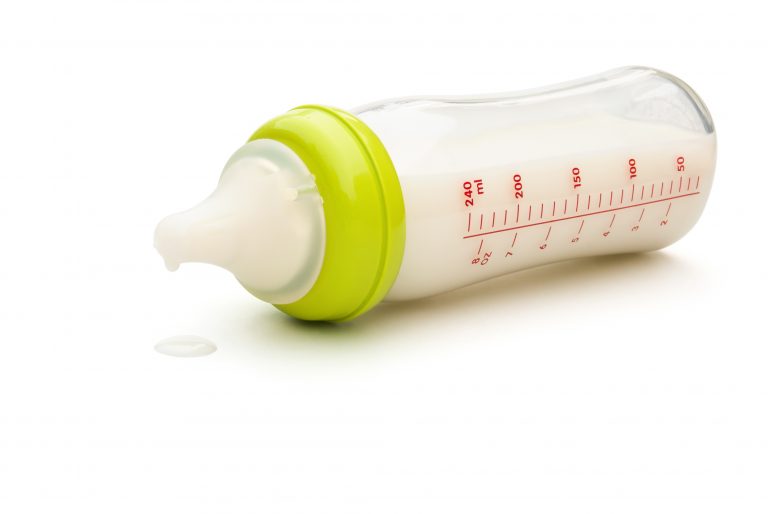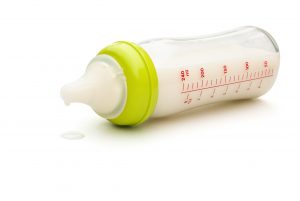 Low prices that are hard to pass up – maybe should be passed up. Although they might sound appealing for your company's bottom line, the deal might not be what it seems.
It's essential to evaluate the overall value your supplier can offer and to examine the total cost and value compared to the price.
Consider these potential expenses when evaluating the cost of working with a supplier vs. the value they provide your company.
Quality of parts: Customers depend on a supplier's ability to deliver parts that meet their part specifications, and consistently deliver high quality parts. This is especially true for LSR parts used in critical applications in the life sciences and automotive industries. Manufacturers must ensure that their products perform as needed and are durable, safe, and meet performance expectations. If there are issues with your LSR parts (supply, quality, performance), these issues can set you back significantly in your production and lead to other adverse downstream effects.
Labor costs: Labor costs can be a significant component in the cost of production for manufacturers with manual operations. Technologically advanced manufacturers that offer automated, high-volume LSR parts manufacturing minimize labor costs and add value. For instance, automated LSR injection molding cells can offer precision accuracy and repeatability, hands-free production and secondary inline processes that add value and shorten your supply chain. Automated manufacturing cells are ideal for applications requiring high production, low contamination, and consistent quality. A supplier that can provide automated processes that fit your operation can save you a significant amount of cost.
Mold longevity: There are suppliers that offer low cost molds with short lead times and while this may sound tempting you may struggle with durability issues, producing parts to specification for challenging part geometries, or limited capacity that may require re-tooling if demand for your product grows. Molds that are designed and built for high-capacity production are SPI class 101 molds that can produce 1 million or more shots. These molds require high quality materials, hardened steel and precision machined components to offer the longevity required for high volume capacity. Costs and lead times reflect the superior quality and durability, these molds require a higher capital investment and longer lead times. For example, LSR micro injection molds deliver millions of parts over their life spans.
Logistics: Your supplier's location and reach are essential factors in the value they provide. Your company needs suppliers that can expand with it, supporting it through sustained growth. On the other hand, a supplier located far from you might pose some logistical challenges. Currencies fluctuations, tariffs and shipping lead times and costs will be greater adding to your costs. It's vital to weigh the added logistical cost before selecting a supply chain partner.
6. Post-Molding Value-Added Operations
Streamlining the LSR supply chain can significantly boost your business. Many manufacturers perform post-molding operations on their molded LSR parts, including:
Laser marking
Slitting
Printing
Assembly
Post-curing
Packaging
These operations often require multiple suppliers, which increases the cost and time spent on parts and components. Using multiple suppliers for your post-molding operations can also provide more opportunities for defects.
Fortunately, your company can take steps to consolidate and streamline its supply chain by selecting a supply chain partner with a total systems approach. You can benefit from inline value-added processes that integrate post-molding and provide a more cost-effective consolidated solution to secondary operations. A supplier that offers value-added post-molding processes enhances your manufacturing through custom design and automation. Consider the benefits of performing these post-molding operations inline.
Slitting: Slitting LSR parts can be a challenge due to the material's elasticity. Traditional slitting equipment often leaves defects, increases downtime resulting in delays. An LSR parts supplier that can offer an automated inline slitting solution performed immediatlely following molding can solve these issues. An automated solution improves alignment and precision, leading to fewer defects. Reducing the number of suppliers trims your supply chain and helps prevent unexpected delays. During material shortages unexpected delays can be destructive to the supply chain.
Part Labeling: Pad printing, laser marking, and other similar marking processes are automated and performed directly after demolding.
Assembly and Special Packaging: Joining and bonding parts and substrates together that are not feasible for two-shot or over-molding processes must be achieved as a post-molding operation. When this assembly process is automated and performed inline by the molder accuracy, efficiency and productivity are greatly enhanced. For parts with special packaging requirements (single-cell packing, etc.) these requirements can also be automated and improved when performed within the same molding cell. This not only helps to improve efficiency, it also helps maintain consistency, eliminate handling, and reduce the need for secondary suppliers.
When these and other secondary processes are performed inline by the parts manufacturer, the supply chain is shortened – eliminating the need for additional suppliers, and reducing the time and capital costs for the entire project.
SIMTEC Silicone Parts — Your LSR Manufacturing Partner
When LSR is your company's material of choice for its parts or components, you need a supply chain partner that works with you to optimize parts performance and manufacturing despite the silicone shortage affecting LSR parts manufacturers. SIMTEC Silicone Parts produces custom LSR parts and LSR multi-shot components using fully automated processes that increase efficiency and add value. Quality and efficiency in LSR parts manufacturing are essential, which is why we partner with the leading supply chain partners to reduce disruptions up and down the shpply chain.
We have been offering extraordinary solutions for 20 years, and have built strong, enduring partnerships with our suppliers and our customers. SIMTEC's early involvement means that our LSR experts work directly with you to help you decide which molding process is ideal for your part and your timeline. We offer our extensive expertise in LSR and LSR injection molding to help you make your products better. Contact us today to learn more about our capabilities.