Since the 1970s, liquid silicone rubber (LSR) has been the material of choice in manufacturing silicone products and parts. It has many uses across multiple industries, including LSR for automotive, medical and life sciences, baby products, and consumer products sectors. LSR's unique chemical makeup and characteristics make it a common choice in those fields.
Learn more about LSR's properties and the reasons why it may be the best choice for your products.
3 Reasons to Choose Liquid Silicone Rubber (LSR)
When choosing materials to manufacture critical, durable components, consider Liquid Silicone Rubber (LSR). SIMTEC is a pioneer in LSR injection molding and ever since our founding in 2002, LSR has been the primary material we process in our LSR, LSR two-shot, LSR multi-shot and LSR overmolding injection molding cells. With SIMTEC's decades of experience and team of experts, there's no better partner for your silicone rubber component requirements, and no one more experienced in providing customized value-added solutions to meet customers' specific requirements.
LSR's characteristics and chemical properties make it an ideal material for applications spanning a wide range of industries. Keep reading to learn more about liquid silicone rubber and its advantages, or contact SIMTEC directly to find out how our team of experts can offer you value-added solutions.
1. Chemical Composition of Silicone Rubber
The unique physical properties of silicone rubber are a result of its chemical structure. Silicone rubber is an elastomer consisting primarily of a chain of molecules known as a siloxane bond (-Si-O-Si-). This chain is effectively silicone rubber's "backbone," to which a variety of organic chemical groups can be added, altering its mechanical and material characteristics.
Silicone rubber is distinguished from other elastomers by the strength of the siloxane bond. Whereas carbon bonds have a binding energy of 355 kJ/mol, the strength of the siloxane bond is 433 kJ/mol. This contributes to its greater heat resistance, chemical stability, and electrical insulation.
At the same time, silicone bonds also feature low intermolecular forces, which means that other chemical groups attached to them can rotate freely. As a result, liquid silicone rubber has a high degree of elasticity and compressibility, resilience and weatherability.
2. Mechanical Properties of LSR
Various grades of silicone rubber have different material properties. This versatility is one reason why LSR is used in so many diverse applications. Whether you have medical products for drug delivery or pumping applications that require strength, flexibility and repeatability, or automotive components that must withstand excessive heat and vibration, liquid silicone's mechanical properties make it an excellent material choice.
Key material properties of silicone rubber include its fast curing and low compression set, its resistance to tearing, heat, water and oil, its transparency and electrical insulation, and its overall strength and long life. You can use LSR at temperatures between -40°C to 200°C (-40°F – 392°F), expose it to wind, rain and UV light for extended periods of time, or immerse it in water, oil or solvents. The various grades of LSR possess material properties that can stand up to even the most demanding applications.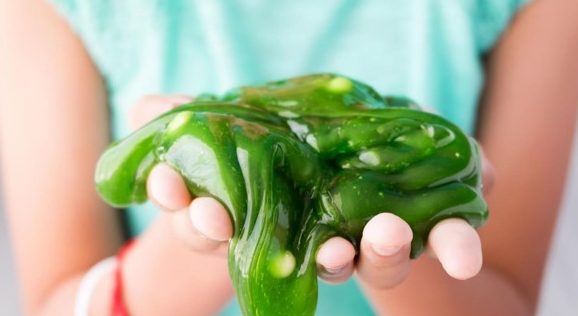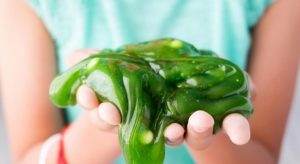 3. LSR Provides Creative Solutions for Engineering Challenges
LSR is water-resistant and doesn't break down when exposed to solvents. It's also available in several hardness levels and a range of colors, making it a versatile option for a wide variety of products. LSR is also a low-vicosity material, meaning it flows very easily during the molding process meaning it is well suited for high cavitation molds used for high output requirements. Products with intricate design features such as undercuts, thin features, small micro-parts, and complex part geometries can be more easily achieved with LSR, allowing product designers added flexibilty and latitude.
How Is Liquid Silicone Rubber Used?
LSR parts are used in a range of different industries. It's resistance to steam, heat and moisture and its purity make it an excellent choice for parts that must be manufactured in an environmentally controlled hygienic environment such as a ISO clean room and may also require sterilization. Gaskets, seals and diaphragms used in gas and other consumer appliances such as dishwashers, gas furnaces and water heaters must perform in extreme temperatures and environments. Oil and heat resistance, superior sealing attributes and vibration and insulative properties are required in many automotive components and as a result LSR is used throughout a vehicle — under the hood, in EV battery packs, sensors and electrical connectors used throughout the vehicle.
Properties of LSR Parts
LSR's specific material properties are a result of its unique chemical structure. Its backbone is formed by a series of siloxane bonds which, compared to carbon bonds, are stronger and more stable. This allows liquid silicone rubber to be:
Chemically Inert
Liquid silicone rubber has an organic backbone and is therefore inert, meaning it does not react chemically with other chemicals. LSR is also resistant to damage from water, oxidation, UV rays, ozone, and radiation, as well as a variety of alkali or acid products. For products subjected to frequent cleaning, exposed to water and moisture, used outdoors or in other harsh environments, LSR has the chemical properties to perform well in these conditions.
Hypoallergenic
Inherently hypoallergenic and non-toxic, LSR will not cause irritation or allergic reactions with contact, even in those with sensitive skin. For respiratory products such as oxygen and CPAP masks, or products like earbuds, hearing aids, or wearable monitoring devices worn for extended periods of time, LSR provides a safe and comfortable solution.
Biocompatible
LSR's molecular structure also contributes to its biocompatibility. It is odorless and does not have a taste. Because it also complies with Food and Drug Administration (FDA) requirements, it is widely used in baby products and other food- and beverage- related products.
Physical Properties
LSRs physical and thermal stability properties are exceptional and the reason why LSR is the preferred choice over other elastomeric polymers. LSR maintains its physical properties in a wide range of temperatures – both high and low temperatures, ranging from -40 degrees Celsius to 200 degrees Celsius, depending on the grade.
Additional physical characteristics include:
Compression set: LSR parts will retain their shape when compressed
Surface: LSR has a naturally smooth texture
Modulus: LSR offers flexibility and rigidity
Seals: LSRs are widely chosen for their sealing attributes
Responsive: Sensitive, responsive, and ideal for delicate sensing membranes
Insulative: Naturally insulating – electrically and thermally
Hardness: Available in a range of durometers, most commonly used are 10 to 80 Shore A durometers
Liquid silicone rubber molded parts are odorless and tasteless. Unique colors and visual effects can be achieved through the use of pigments and master-batches. Parts are also ozone and UV safe. Other notable features of liquid silicone rubber parts include:
Resistance to steam and humidity
Flame retardancy
Low creep and compression set
Weatherability
Vibration absorption
Corrosion resistance
Resistance to mold, mildew, and bacteria growth
UL component recognition
And more
Many different variations of LSR are available to support potential applications in a wide range of industries. To learn more about the specific properties of different liquid silicone rubber products, contact SIMTEC to speak with one of our in-house engineers.
Liquid Silicone Rubber Applications
At this point, you may be asking what exactly silicone rubber is used for. Liquid silicone rubber is a highly versatile material, and new applications for it are discovered and tested every day. It is a mainstay in healthcare manufacturing, automotive component manufacturing, electronics and consumer products, gaskets and other hardware, and many other markets.
Typical liquid silicone rubber products manufactured for its customers by SIMTEC include:
Valves for IVs and fluid handling equipment
Diaphragms in pumps and regulators
Gaskets and seals in connectors
Hand-held surgical instrument components
Syringe stoppers and septum
Ear tips for hearing aids Needle-free valve sights
Bellows and membranes
Skin contact devices
Soft-touch buttons/surfaces
Steam-sterilized parts
Seals for housing and covers
And much more
These components are used for many purposes in various industries. In healthcare, LSR's biocompatibility, hypoallergenic and hygienic qualities are particularly useful, so it is used in syringes, surgical sleeves, masks, and respirators. An appliance or vehicle manufacturer might value its resistance to heat and vibrations, using LSR for gaskets, seals, and other connections. Safety products rely on LSR's longevity, and consumer product manufacturers often use it to protect sensitive electronics from moisture and vibrations, such as in blenders and toothbrushes.
The list goes on — LSR's design flexibility makes it highly customizable. It can take on different formulations and be molded to small parts and complex geometries, which is necessary for many precise applications like automotive parts and special products. You can find LSR used in industrial settings, hospitals, cars, labs, and all over the average home. If an application calls for a responsive material that's safe, durable, and customizable to specific application demands, LSR is a common choice.
Contact SIMTEC to Discuss Your Project Today
At SIMTEC, we have one of the most advanced manufacturing facilities in the country, as well as a long history of helping our customers develop innovative solutions to the challenges that cost them money and affect their productivity.
Liquid silicone rubber isn't the right choice for every application, but there's a good chance it has applications you haven't yet considered. For specific information regarding material and application alternatives, we recommend visiting our Technical Information page or contacting us directly.