If your company needs medical industry manufacturing parts, you cannot afford to cut corners when it comes to quality. Custom silicone injection molded parts play a prominent role by adding function to medical devices that are critical to the health of the person who uses them.
WHY CHOOSE LSR FOR MEDICAL INDUSTRY MANUFACTURING?
Medical devices must be biocompatible, durable, chemical-resistant, and should keep their properties in an extended range of temperatures to remain safe and effective for their users. LSR medical parts offer these and other qualities for many types of medical devices. The following characteristics of LSR injection molded parts offer significant advantages for use in medical devices:
Sterilization: LSR can be sterilized using a variety of methods. Along with traditional techniques such as heat (autoclaving), it can be disinfected using a gas (EtO) or radiation (gamma or e-beam).
Chemical and physical resistance: LSR is also highly resistant to chemicals and its physical environment. Its structure resists bacterial growth, water, oxidation, and some chemical solutions.
Flexibility: LSR is a flexible material, highly-adaptive in hardness (from 10 Shore A to 80 Shore A) that can be molded into complex shapes. It can also be molded onto metal or plastic, allowing manufacturers to create parts made of rigid and flexible portions such housings with perfectly placed durable seals or pump housings. Self-adhesive additives allow chemical bond in addition to or replacing mechanical bond.
Purity: Silicon provides exceptionally high purity as compared to other elastomers. It does not contain any organic additives such as plasticizers that could migrate out of the material and have a negative impact.
Human tolerability: Medical-grade silicones are generally well-tolerated by humans. The material can come into contact with skin without causing adverse reactions, its soft texture makes it comfortable for long-term use.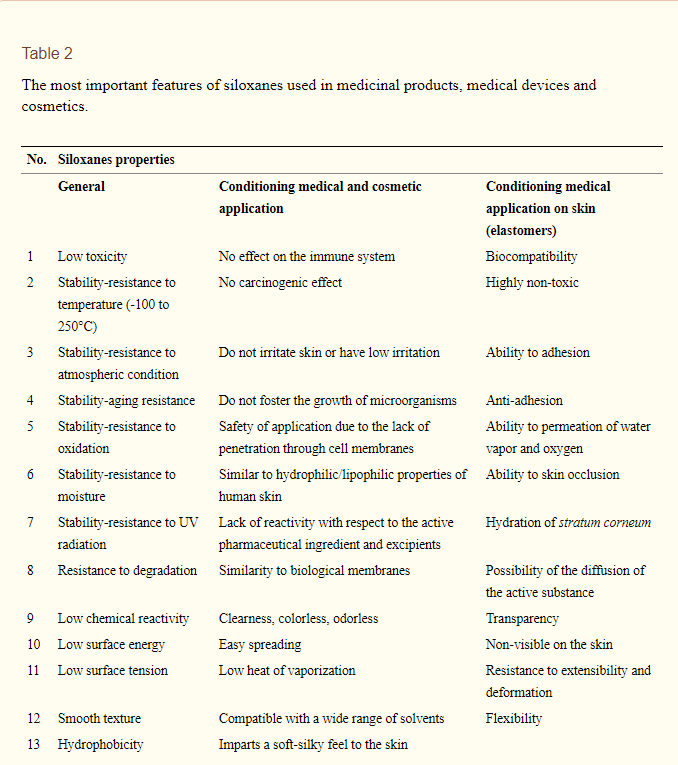 WHAT IS IMPORTANT FOR HYGIENIC MEDICAL INJECTION MOLDED PARTS?
Any product directly related to consumer health should avoid spreading infection or contamination. However, several sources can cause threats to hygiene throughout the medical industry manufacturing process. In liquid injection molding of LSR these sources include the operator, equipment, and environment — such as airflow during injection or post-curing.
Hygienic molding encompasses various levels of cleanliness, which are primarily based on the particle count. Cleanrooms are not always necessary but often preferred by medical device OEMs. The levels are defined by ISO standards. Perhaps the most significant risk of contamination comes from operators. A highly automated Liquid Injection Molding (LIM) process — such as the process used by SIMTEC — can reduce this risk. Smart production environments and cleanroom designs allow a set-up and material staging/automated feeding with the lowest possible amount of interference.
Post-curing also contributes to contamination risk, which is why it's important to find alternative methods. Recently, LSR manufacturers have introduced new low-volatile LSR materials that may help reducing contamination risk by eliminating the need for post-curing. These materials could be essential in further improving medical devices moving forward.
In addition to a cleanroom environment (infrastructure and equipment), reliable implementation of proper clean room procedures is essential for safe and effective manufacturing for the medical industry. The key to that is a qualified, well trained and motivated team.
WHERE CAN I FIND HIGH-QUALITY LSR MEDICAL PARTS?
The production of safe, sterile LSR medical parts is SIMTEC's primary focus. We have produced billions of hygienic injection molded parts over the past two decades for the medical devices industry, and our capabilities have only grown. The high degree of quality and repeatability for our products allows you to provide consistent results to your consumers.
SIMTEC's ISO-certified Class 8 cleanroom, as well as sister company Silcoplast's Class 7 cleanroom in Europe, meet the ISO standards necessary for hygienic manufacturing.
Using SIMTEC LSR medical parts for your devices can help you cut out waste, save time and money, and improve the quality of your products. To find out more about how our medical parts can help your company, or to place an order, call us at 954-656-4212 or contact us online.