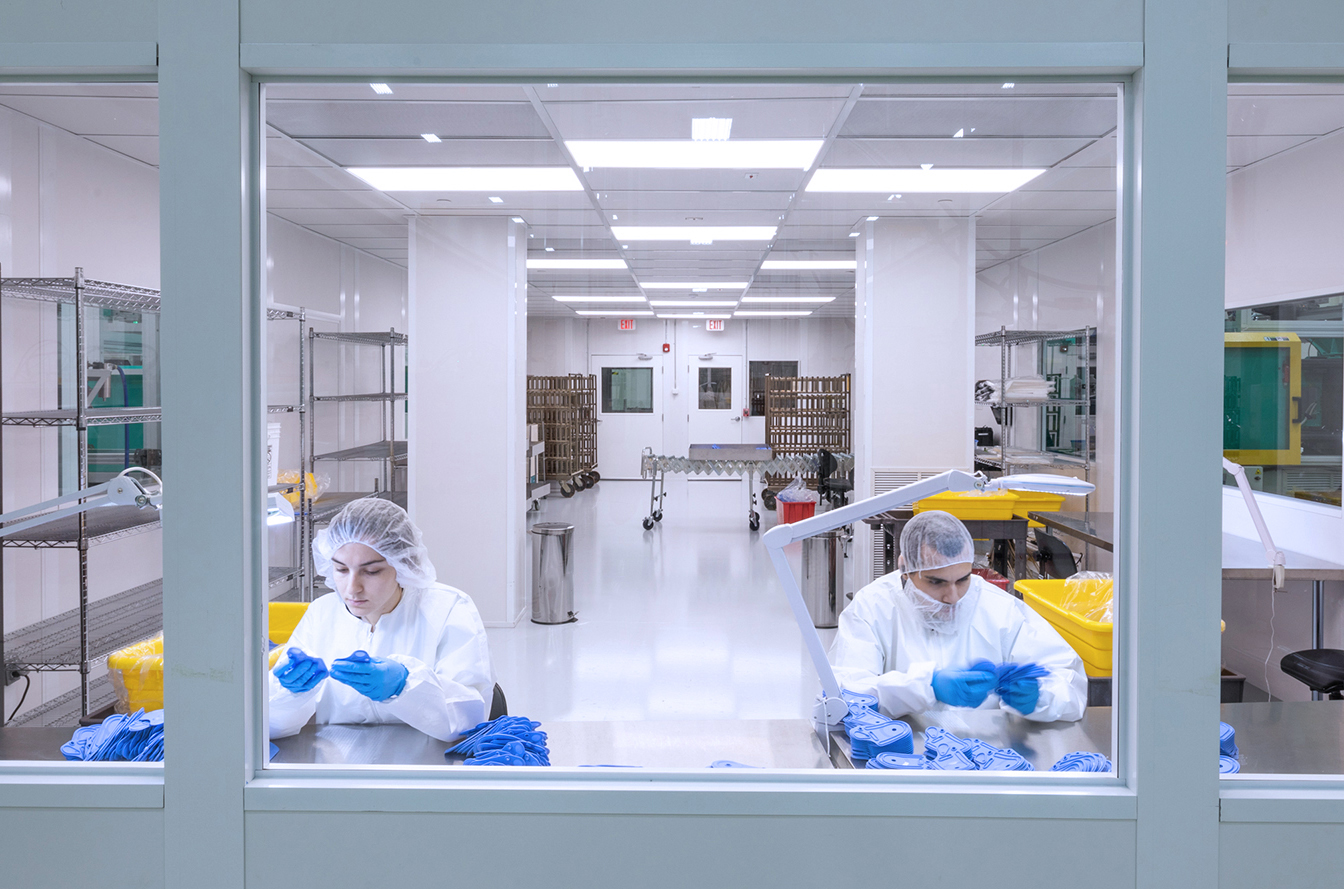 SIMTEC's ISO Certifications 
The International Organization for Standardization (ISO) informs thousands of industry leaders around the world about global standards for manufacturing processes, safety requirements, quality assurance, and more (source). At SIMTEC Silicone Parts, we understand that the foundation of our business comes from an uncompromising commitment to providing high-quality custom injection molding solutions.
The ISO 9001 is a standard based on a number of quality management principles including a strong customer focus, the motivation and implication of top management, the process approach and continual improvement (source).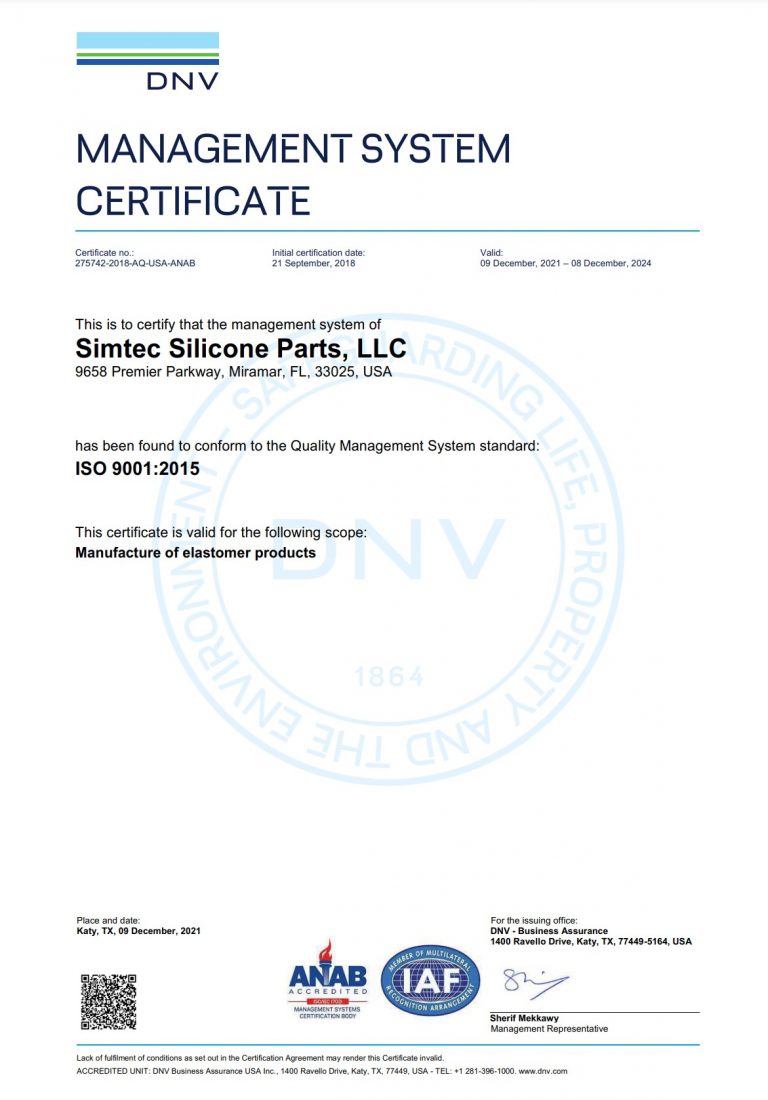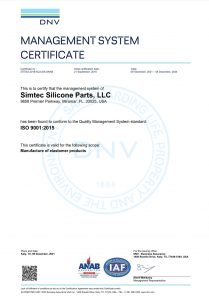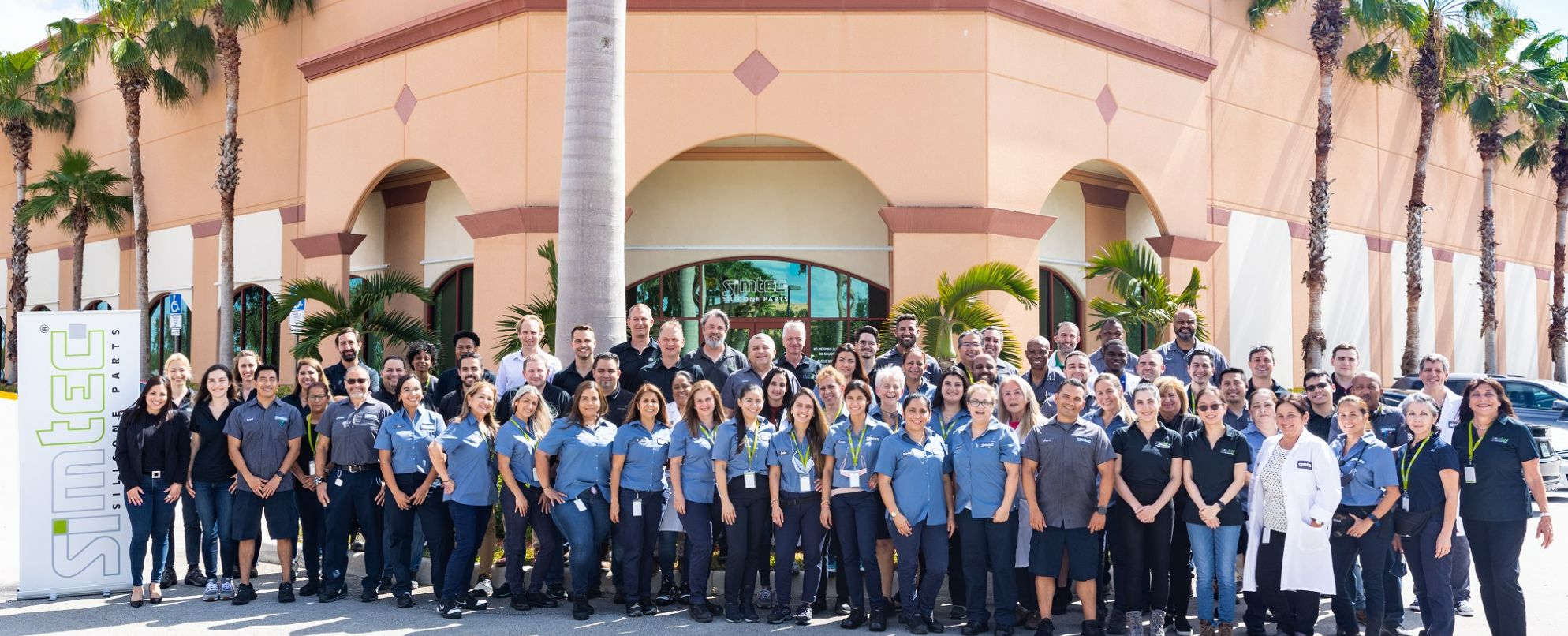 Partnering with SIMTEC
The production of custom LSR injection molded parts is our sole focus at SIMTEC. As a result, we bring a unique set of skills to the table that can benefit your business. Count on us for exceptional customer service that puts your needs first. SIMTEC is committed to 100% on-time delivery of your order and 100% customer satisfaction.
To learn more about our LSR injection molding capabilities, or to discuss the details of your project with a team member and receive DFM feedback specific to your part and product requirements, contact us today.