SILICONE PARTS
SIMTEC SILICONE PARTS TO PRESENT AT SILICONE ELASTOMERS US 2011
Professor Tim A. Osswald, Director of SIMTEC Silicone Parts' Technical Advisory Board will be one of the prestigious speakers presenting at this year's Silicone Elastomers US 2011 event. Held at the Hyatt Rosemont Hotel in Rosemont, IL, Professor Osswald will be discussing the viscoelastic behavior of Liquid Silicone Rubber (LSR) at 11:45 CST, Wednesday, December 7th 2011.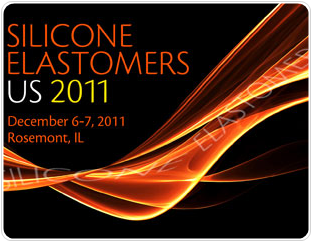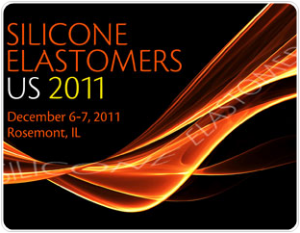 This is the first time the Silicone Elastomers event will be held in North America. SIMTEC Silicone Parts, LLC is presenting alongside more than 15 industry speakers scheduled to discuss the full spectrum of the silicone elastomers supply chain from research development, new applications, technical innovations, compliance, molding and more. To read more about this year's line-up of speakers you can view "Applied Minerals, SIMTEC Silicones Among Recent Additions to Agenda for Silicone Elastomers US 2011" press release.
Tell us what topics would you like to hear discussed at next year's event?
At SIMTEC Silicone Parts, LLC, a global leading company in manufacturing high precision parts and components, we are exclusively focused and specialized in the production of Liquid Silicone Rubber and Liquid Silicone Rubber/Thermoplastic (Two-Shot) parts and components.
© SIMTEC Silicone Parts, LLC 2016
The information provided herein is to the best of our knowledge and it is believed accurate and reliable as of the date compiled. No representation, warranty or guarantee expressed or implied, is made as to the accuracy, reliability or completeness of the information provided herein. It is the user's responsibility to determine the suitability and completeness of such information for the intended use. We do not accept liability for any loss or damage that may occur from the use of this information. Nothing herein shall be construed as a recommendation for uses which infringe valid patents or as extending a license under valid patents.