SIMTEC Silicone Parts has once again been asked to share our knowledge and expertise at the upcoming 2022 LSR Conference on Sept. 13th-15th in Irvine, CA.

SIMTEC/RICO Group Presenters:
Consolidate Projects with In-Line Value Added Solutions
Presenter: Samuel Saldarriago, SIMTEC Project Engineer
When a customer requires secondary processes for their LSR/LSR Two-shot molded components, they must typically work with several vendors. Using multiple vendors for a single project can present several challenges such as significant logistics costs, tracking quality issues, accurate and consistent part positioning in the equipment, floor space needed for equipment at the customer's or contract manufacturer's location, etc.
Sam will share insight on how to successfully consolidate LSR projects using inline, value-added solutions such as slitting/punching, pad printing, laser engraving, single packing, assembly, etc.
A case study will be presented that details the project challenges and the custom solutions implemented that proved advantageous to the overall project.
---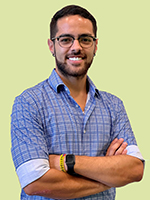 Samuel Saldarriago is a Project Engineer at SIMTEC Silicone Parts in Miramar, Florida and an ASQ-certified, Six Sigma Yellow Belt. Sam works closely with his OEM customers' and with SIMTEC's in-house automation and process engineering teams to provide customized LSR, LSR Multi-shot and value-added solutions that will meet customer's specific objectives.
---
LSR Processing Panel
Expert Panel Member: Umberto Carchia, SIMTEC's Sales Manager
LSR vetern Umberto Carchia along with other panel members will examine a case study involving a mold transfer and the many variables and considerations involved. Panel members include material suppliers, molding machine manufacturers and LSR processing experts. The part presents several challenges from geometry to gating issues. Each panelist will describe their approach to developing a process for this mold. Sample parts will be provided to the audience to show the issues the panelists discovered. Two different brands of silicone with the same durometer will be used to further demonstrate variations a processor is faced with each day.
---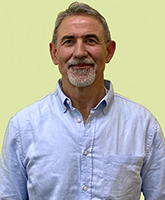 Umberto Carchia, SIMTEC's Sales Manager is a 41-year veteran in the LSR injection molding industry. Mr. Carchia has strong technical and sales leadership background. Over the course of his career, he has held roles in all facets of the silicone rubber industry from raw materials, molding machinery and equipment to LSR & HCR molding.
---
Following a Standard in LSR Molding – From Small Size Parts to Large Components
Presenter: Markus Landl, RICO Group Head of International Business Development
The technology for molding parts made of LSR became almost state of the art during the last two decades. Since there is a shift to the next stage down the S-curve of the Technology-lifetime, the number of suppliers for the LSR molding technology is increasing and the Molding Technology becomes more and more transparent from an engineering standpoint.
The key points nowadays are high and low number of cavities, small size parts with a light shot-weight or large, heavyweight components and easy or complex geometries. Molding such variations of parts with the single shot LSR technology, fit to the particular application has nearly reached the level of state of the art.
In order to avoid a patchwork of machine technologies within the production-floor, the focus is on an advanced single shot mold technology and automation on rather standard machines with low waste and increasing quality standards.
During this presentation, the LSR single shot mold technology will be highlighted and how a kind of standards can be followed for a highly challenging production environment.
---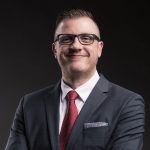 Markus Landl is Head of International Business Development at RICO Group. The Group consists of SIMTEC and sister companies RICO, Silcoplast and HTR that collectively provide high quality injection molded silicone rubber and multi-shot application solutions, class 101 injection mold tooling, and automation. Mr. Landl is responsible for developing global strategies as well as coordinating the development of markets and innovation potentials for the RICO Group in Austria, Switzerland and the United States.
---