SIMTEC Silicone Parts, a US-based leader in LSR and LSR multi-shot injection molding, has added a Class 8 Clean Room to respond to demand from its life science customers. According to Frank Dilly, SIMTEC's Managing Director, "Medical device OEMs like our highly automated technology and have requested we add a clean room to our production." SIMTEC's ISO Class 8 Clean Room features a smart layout with material staging and tool change occurring outside the clean room. Parts from fully-automated 1-shot and 2-shot lines are robotically removed and transported within a controlled enclosure and delivered into the clean room for inspection, post-curing and bagging. The design and infrastructure in place also allows for quick expansion and growth.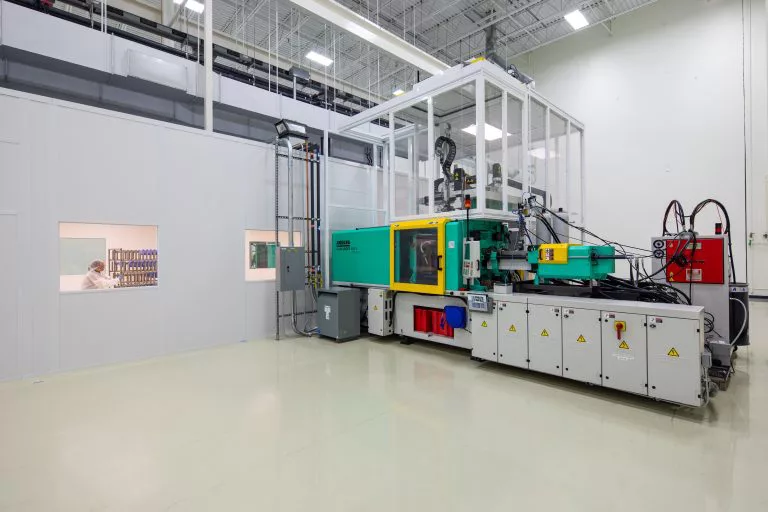 LSR injection molding production in SIMTEC's Class 8 Clean Room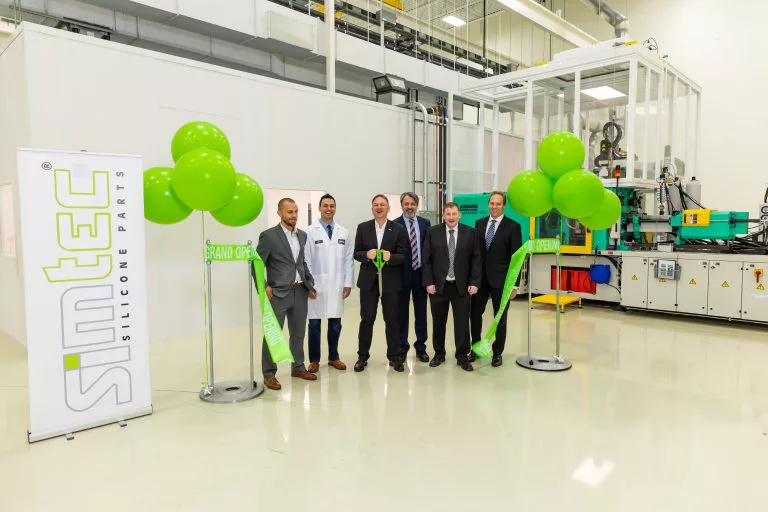 SIMTEC Management Team at official Ribbon Cutting Ceremony
SIMTEC Silicone Parts, founded in 2002 and located in Miramar, FL, is a pioneer in LSR (Liquid Silicone Rubber) injection molding of LSR parts and LSR two-shot and multi-shot components. In 2016 SIMTEC joined the Austrian-based RICO Group, an established global solution provider of elastomer and thermoplastic projects, with a portfolio ranging from the manufacture of specialized injection molds and reliable production of custom components to valuable inputs during development through long-term production.